Hi! My name is Jean Van't Hul. Thanks so much for stopping by. I live with my husband and two daughters in the beautiful mountains of Western North Carolina. I love homemade cherry-almond scones, am a dedicated springtime gardener (but a lazy summer one), and read way too many books.
I am passionate about children's art and creativity.
I want you to be passionate about them, too.
On The Artful Parent I share ideas, information, and inspiration to encourage you to enjoy and share art with the kids in your life (whether in your home or your classroom).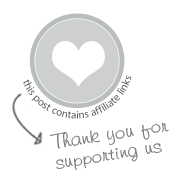 I post several times a week on children's art, seasonal crafts, and family fun. You can expect:
EASY and FUN kid-friendly arts and crafts
Unique Ideas as well as Tried-and-True Favorites
A Useful Resource with Hundreds of Arts Activities to keep your family happily creating and learning day after day
 I am also the author of The Artful Parent, a book on children's art and creativity, as well as The Artful Year, an upcoming book on seasonal and holiday arts and crafts.
To Connect:
Please feel free to e-mail me at [email protected], leave a comment on a blog post, or connect with me on Facebook or Instagram. I would love to hear from you! You can also subscribe to my weekly ARTletter and follow me on Pinterest (I'm completely addicted).
If you're new here (Welcome!) you may like to start with my Arts and Crafts Directory or some of my more popular posts:
Besides writing here at The Artful Parent, I am the author of a book on children's art, a seasonal crafts eBook series, and have also written articles, a monthly column, and more. You can read about my publications here.
For more about me, you can see my press page or read my interviews on the following sites:
May I suggest that you…