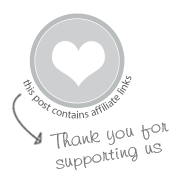 Maia and I made popovers for breakfast.
Not today though. I wish. Instead today we are heading to the doctor (on Sunday!) to figure out why she has had a fever since Friday. I suspect an ear infection. Poor grumpy kiddo.
We made these popovers on Friday morning using a recipe from her kids cookbook, Pretend Soup, a gift from our friend Leah.
The cookbook is subtitled A Cookbook for Preschoolers and Up and has visual recipes for pre-literate kiddos in addition to normal-looking written recipes.
What a great way to empower younger kids in the kitchen!
Update June 2014: Maia is now almost 9 years old and still uses this cookbook quite a bit for her favorite recipes!
Maia did every step herself (with me telling her what to do), including painting the muffin tins with butter and a pastry brush (lots of fun!) and even pouring the batter into the tins with a 1/4 cup measure.
Here's the Easy Popover Recipe
Popovers
(abbreviated a bit from Pretend Soup)
Ingredients
2 tbsp butter, melted
2 eggs
1 cup milk
1 cup flour
¼ tsp salt
Instructions
Preheat oven to 375 F.
Brush the insides of your muffin tin with melted butter.
Beat eggs and milk together.
Add flour and salt to egg mixture and mix.
Pour popover batter into muffin tin sections with a ¼ cup measure.
Bake 30 minutes.
Remove popovers from muffin tin and prick each with a fork to let out the steam.
Spread with butter or jam and eat.
It was a little messy, but no big deal.
And the popovers were great!
I really like this cookbook!
And I like that the recipes are all kid tested and approved with cute kid reviews for each along the lines of, "It tastes so good, I'm gonna eat it ALL UP!" and "I wish I could eat 100 of them!"
Maia helps me make a mess (um, cook) from any cookbook these days, but I like the idea of a kids cookbook with simple tasty recipes that she can cook mostly herself (with help) and also enjoy eating. And she likes having her own cookbook.
Mollie Katzen has a few kids' cookbooks, by the way:
Pretend Soup and Other Real Recipes: A Cookbook for Preschoolers and Up
Salad People and More Real Recipes: A New Cookbook for Preschoolers and Up
Honest Pretzels and 64 Other Amazing Recipes for Cooks Ages 8 and Up
Do your kids like to cook with you? Do you have a favorite kids cookbook?
Pin It for Later