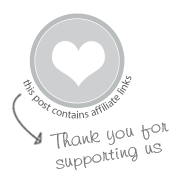 Maia and I painted with yarn dipped in liquid watercolors yesterday. So fun!
It's one of the projects from MaryAnn Kohl's new Art with Anything: 52 Weeks of Fun Using Everyday Stuff.
Each two page spread in the book has five different activities using one everyday material such as salt, sand, egg cartons, cotton swaps, plastic wrap, puzzle pieces, rain, newspaper, aluminum foil, or cardboard tubes.
The idea is to do the projects in order over the course of a week. We've been doing the yarn week, albeit out of order, and have tried a couple of other projects from the book as well.
The painty yarn project called for tempera paint
, which would be awesome too, but we decided to try it with liquid watercolors
instead.
We dipped our yarn
in the paint, then swirled it around our paper.
And dribbled with it.
And printed with it.
We really loved this project and each made several paintings! And I think the finished product is as beautiful as the process was fun.
By the way, MaryAnn has recently started blogging and you can also follow her on facebook. This is her 25th anniversary bringing art to children through her books (yay!) she has an offer on her blog at the moment for any of her Bright Ring Press books for $15 each including shipping and handling. Check it out if you're on the market for a children's art book!
More Yarn and String Painting Ideas