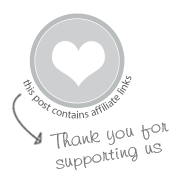 Remember how I said I usually have a simple art project (or just art materials) set out for when Maia gets home from kindergarten?
This q-tip pointillism is one of those projects. Quick to set up and easy to play around with. We've done this a couple times this month.
Qtip Painting and Pointillism with Kids
The first time, I set out black and red tempera paint
with the q-tips and she drew several pictures with the dots.
And also wrote her name with dots.
The second time, I set out yellow and red paint, and talked about how artists sometimes use lots of dots of two colors side by side to give the illusion of color mixing. So, of course she was eager to give it a try, right?
Wrong.
Instead she used the q-tips to write numbers 1 through 13.
But then she did try a bit of qtip painting and pointillism afterward.
We've also used cotton balls for big dots. And many a marker has been given a flattened tip in our house by repeated dot making (although not so much lately). I haven't told Maia yet, but I bought some of the Do-A-Dot markers
 that many of you raved about. We'll have to give them a try soon…
Have you tried qtip painting or pointillism with your kids yet?