If you've been reading The Artful Parent for any length of time, you'll know that I love suncatcher arts and crafts in general but that my love for melted bead suncatchers borders on an obsession.
We've made all kinds of these melted bead suncatchers
plain jane suncatchers
garlands
mobiles
shapes
toys
spirals
fairy wands
shapes within shapes
& holiday suncatchers!
And I have even more ideas that I can't wait to try!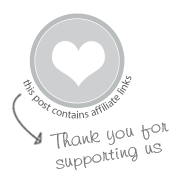 To make any of these suncatchers, you'll need ::
Translucent plastic pony beads, which are widely available in craft stores and online.
You'll also need a metal pan of some sort, whether a cookie sheet (for many of the flat suncatchers), an old muffin tin (for the small round disks), metal cookie cutters (for the fairy wands or shaped ornaments), or a thrift store jelly mold (for the 3D hearts and stars).
And you'll need a way to heat and melt the beads. An oven works, but the ideal is to do this outside on a gas grill (as I do) or possibly a toaster oven as the fumes from the melting plastic are not good to breathe.
You'll find step-by-step instructions and more tips in the posts that are linked below.
7 Ways to Make Melted Bead Suncatchers
If you're looking for different ways to make suncatchers from plastic pony beads, here our 7 favorites ::
Making Melted Bead Suncatchers (Basic info for getting started)

A Melted Bead Suncatcher Mobile (And how to make shapes)

Free Form Experiments

Beautiful Free Form Hearts

Melted Bead Suncatcher in an Embroidery Hoop Frame

Melted Bead Fairy Wands

3-D Hearts and Stars
Have you tried making melted bead suncatchers yet? What is your favorite technique?
Pin It for Later