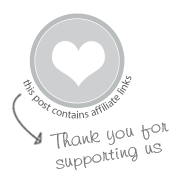 I come from a game-playing family.
Playing board games, card games, and any other fun games are ways to connect with other people in a lighthearted way while also developing critical thinking skills such as memory, strategy, literacy, arithmetic, visual patterns, and more.
Besides, who doesn't love playing games? I love games. I think all kids love games. When I go visit my 87 year old Grandma, she loves playing games.
Games are just plain fun.
The Best Kids Board Games and Card Games
These are some of the best kids board games and card games with recommendations by age—toddlers, preschoolers, and school-age children. A great list of our favorite family games!
The best games for toddlers
Goodnight Moon game :: A matching game based on our favorite Margaret Wise Brown book.
Thinkfun Roll and Play :: An active play game for toddlers and their grown-ups.
Hello Sunshine Game :: Another fun toddler game by Think Fun; hide and seek with the sunshine plush.
First Orchard :: Toddlers cooperate to collect  wooden fruits in a basket before the raven eats them.
Other games from your lap as part of your team

The best games for preschoolers
TIP :: These card holders are genius in helping little hands hold cards as well as everyone else around the table.
Luckily they are inexpensive!
Definitely buy one for your littles. And include one when giving a gift of a kiddo card game.

The best games for school-age children
More of the best kids board games and card games
The Best Kids Games for Family Fun, Connection, & Learning
Our favorite eeBoo games for kids
An 8 year old's Favorite Games (and books and movies…)
A 4 year old's Favorite Games (and books and movies…)
How about you? What are your family's favorite games for kids?
We are always looking for new ideas for kids games that challenge and entertain at the same time! (And I don't think I speak just for myself here…)