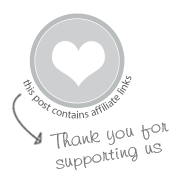 One of the most popular toys in our house right now is a pulley for kids we rigged for raising and lowering a bucket off our front porch. It's not even a proper pulley—just a hook eye screw with a piece of rope threaded through it—but it's been getting lots of use.
Update :: We've since added a proper pulley and it's been getting even more use!
MY LATEST VIDEOS
The idea came from Maia's friend Stella (above) and her mom because they've put up something similar on their porch.
With the pulley has come a lot of raising and lowering of rocks, dolls, and "treasure" (glass vase gems).
And arranging of said rocks…
I've been thinking that we ought to make our own pulley system soon, although I suppose we could probably buy a real one at the hardware store as well.