Sometimes I just guess completely wrong. I thought that the crayon rubbings would be a hit with the toddlers and instead it was a bust. I also thought that papier mache egg might be a bit beyond Maia, but that it would still be fun to create an egg (Julie Liddle's idea) and that at least I could finish it if she lost interest.
She LOVED doing the papier mache! I mean really, really loved it.
I may have put the last few strips of newspaper on to cover up some holes, but she worked alongside me the whole time. She also worked on the papier mache egg diligently when I went inside for the camera, then for more glue, then for some water…
The papier mache was a messy project (hence the backyard location), but I think the messier the better in Maia's mind.
Next up perhaps she can paint the egg…
How to Make a Papier Mache Egg
Blow up a balloon and place in a bowl (to hold it in place).
Mix 1 part flour to 2 parts water for the papier mache paste. Stir in some white glue if you like.
Tear or cut newspaper into small strips, dip each in the paste, then smooth onto the surface of the balloon. Continue adding paste covered strips of newspaper until the balloon is completely covered with at least two layers of newspaper. Let dry.
Paint your new papier mache egg!
Wouldn't it be fun to have a bunch of colorful eggs? This would be a great Easter project, too.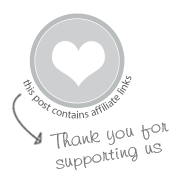 And, since we're on the subject of eggs today, here's an absolutely beautiful book about them ::
An Egg is Quiet by Dianna Aston and illustrated by Sylvia Long.
I think Julie recommended this book, too.
We picked up our copy at the library, but it's such an amazing book that we might have to put it on the "to buy" list. Or maybe we'll just check it out over and over again.
Maia loves An Egg is Quiet and has wanted to read it several times a day for the last several days.
I think I say that about all our new "favorites" but it's true. A good book is often a favorite to be read at nap and bedtime and a few times in between for a week or two, then it's on to another book that is read multiple times a day.
Oh, fickle child.
But this is her current favorite. She points to each egg (or hatchling, or whatever) and comments on it or asks about it. And I just love the illustrations.
We also picked up Aston and Long's other book, A Seed is Sleepy, at the library and it's equally as good. Maybe I'll post about it next time…
All the amazing books by Diana Hutts Aston and Sylvia Long
Pin It for Later