Hello friends. I have 20 books to give away today! Plus some ideas for how to combine my books with a few arts and crafts supplies for artful gifts that are great for families, parents, and teachers.
First, you probably already know this, but these are the two books we're talking about…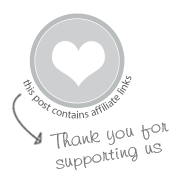 The Artful Parent :: Simple Ways to Fill Your Family's Life with Art & Creativity
Lay a creative foundation for your family.
Winner of the 2013 Family Choice Awards and named one of the Amazon Best Books of the Year, this book provides the tools and inspiration to provide an art-rich environment that encourages children's creativity, imagination, and self-confidence.
You can buy The Artful Parent on Amazon (or your fave local bookstore).
Read more about The Artful Parent book here or check out the more than 140 reviews for the book on Amazon (5-star cumulative).
The Artful Year :: Celebrating the Seasons & Holidays with Family Arts and Crafts 
Celebrate the seasons and holidays through art, crafts, and cooking together.
The Artful Year takes you through the year with many creative ways to celebrate each of the seasons and holidays with arts and crafts, food, picture books, and more. It includes over 175 family-friendly activities! This book is was released earlier this year and was named one of Amazon's Best Books of the Year so far.
You can buy The Artful Year book here (or your fave local bookstore).
You can read more about The Artful Year book here.
Artful Gifts for Parents
Here are some artful gift giving ideas using my books…
The Artful Parent book plus art supplies, such as paints, brushes, paper, and oil pastels.
The Artful Year book plus craft supplies, such as beads, embroidery thread, coffee filters, and liquid watercolors.
Now, for the giveaway!
The Artful Book Giveaway
I have 10 copies of each of The Artful Parent and The Artful Year to give away as bundles (so 10 readers will each win a set of both books).
Note :: Please feel free to enter the giveaway even if you already have one or both of my books. You can always gift them to a friend, sister-in-law, or teacher…
In addition, I have 5 copies of the French language edition of The Artful Parent so if you'd prefer the French version, please just let me know in your comment. This giveaway is open to readers everywhere!
To enter the giveaway, simple leave a comment to this blog post by Wednesday December 9th at 11:59pm EST and then tell the rafflecopter widget that you're entering the giveaway. If you want the French language edition of The Artful Parent instead of the English version, remember to specify that in your comment. Giveaway open to readers everywhere who are over the age of 18.
Pin It for Later