Welcome to Day 7 of the summer giveaway series on The Artful Parent! Today I'm going to tell you about my books, courses, and activity packs and give you a chance to win a bundle of all of them! That's a total value of $222.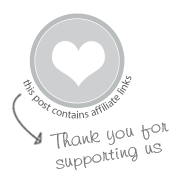 Note: To see the full line up of giveaways and to enter others, see my 7 Days of Summer Giveaways. Each day of this giveaway series you'll have a chance to enter to win some great gifts for your kids and products for your family. 
Be sure to enter today's giveaway via the Rafflecopter widget at the bottom of this post for a chance to win!
The Artful Parent Books and Courses (+ Summer Giveaway)
I have books and courses for parents who want to raise creative kids, which I'll be offering as part of this giveaway bundle. Plus a series of kids' activity packs.
The Artful Parent Books
My books are written for parents, teachers, and caregivers to help them raise creative kids through arts, crafts, and family fun. They are both award winners and Amazon best sellers, available in trade paperback versions as well as Kindle digital books.
The Artful Parent: Simple Ways to Fill Your Family's Life with Art and Creativity
This is my first book and has the tools and information you need to encourage your children's creativity through art. Topics covered include:
How to get started
Choose the best art supplies
Set up an art space
How to talk to kids about art
Fun arts & crafts activities
The Artful Year: Celebrating the Seasons & Holidays with Crafts & Recipes
My second book contains a year's worth of family crafts, art activities, recipes, and more to help make each season special.
The Artful Year takes you through the year with many creative ways to celebrate each of the seasons and holidays with arts and crafts, food, picture books, and more. It includes over 175 family-friendly activities!
Note: I am running additional giveaways of foreign language versions of the first Artful Parent book on Instagram only. So if you'd like the book in French or Chinese (or live in a community with French and Chinese-speaking people and would like to donate a copy to a library or community center), click the links below for the giveaway posts.
Artful Parenting 101 Courses
The Artful Parent online courses help you set up your home and family life to best spark children's creativity.
A Creative Family Foundation – Lay a strong foundation for the creative family you want to be.
Getting Creative with Kids' Art Activities – Foster children's creativity and development with fun art activities you can do at home.
Connecting Through Creativity – A powerful mini course on how connection and creative activities can work hand in hand to improve family life while fostering long-term creativity and self confidence.
Kids Activity Packs
Each activity pack is a PDF download filled with 10-20 or so printable activities for kids and families (kids' art ideas, craft projects, drawing prompts, and more) organized around the following themes.
Travel Art Activity Pack
Action Art Activity Pack
Holiday Activity Pack
Valentine Activity Pack
Easter Activity Pack
Note: this is a special chance to get all of my kids' activity packs which are awesome (if I do say so myself) but are no longer available for sale, since I took down my shop.
The Artful Parent Giveaway
Win a giveaway bundle of both signed Artful Parent books, three courses, and five activity packs ($222 value). Open to readers around the world, 18 years and older. Giveaway closes June 16, 2018 at 11:59 pm EST.