Update :: Check out the March 2015 Blog Tour!
I have an amazing group of bloggers participating in the blog tour for my new book, The Artful Year, over the next couple of months.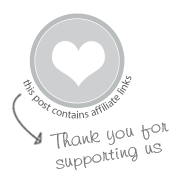 I welcome and encourage you to follow along!
There will be reviews, sneak peeks, activities shared, giveaways, interviews, and more.
If you're not already familiar with the sites on the list below, I highly encourage you to check them out. So much goodness here.
These blogs always have creative arts and crafts ideas, engaging kids' activities, ways to make learning fun, and interesting parenting articles. I recommend following them on Pinterest, Facebook, and Instagram, as well as the blogs themselves, if you're looking for inspiration and family activities.
The Book
The Artful Year :: Celebrating the Seasons & Holidays with Crafts & Recipes
The Artful Year Blog Tour February 2015

February 3 :: Tinkerlab
February 4 :: Creative with Kids
February 5 :: Toddler Approved
February 6 :: Tiny Rotten Peanuts
February 7 :: Art Bar Blog
February 8 :: Meri Cherry
February 9 :: Teach Mama
February 10 :: Playful Learning
February 11 :: Fun at Home with Kids
February 13 :: Red Ted Art
February 14 :: Picklebums
February 16 :: Left Brain, Craft Brain
February 17 :: No Time for Flashcards
February 18 :: Buggy & Buddy
February 19 :: Nurture Store
February 21 :: MollyMoo Crafts
February 22 :: Let's Lasso the Moon
February 23 :: Childhood 101
February 23 :: Kids Activities Blog
February 24 :: Mother Natured
February 24 :: Handmade Charlotte
February 26 :: I Heart Crafty Things
February 26 :: Babble Dabble Do
February 27 :: The Imagination Tree
February 28 :: Inner Child Fun
Date tba :: Hands Free Mama
Wowee! I'm so excited! So many of my favorite bloggers writing about various aspects of The Artful Year book, sharing photos and activities, offering giveaway copies, and more.
I hope you'll follow along on this blog tour! I'll be updating the blog links to the actual book posts as they are published.
P.S. If you'd like your own copy of The Artful Year book you can order it here (or any of the many places that sell books!).