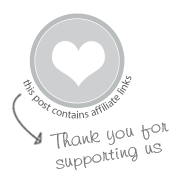 Yesterday, we did some Beautiful Oops! inspired art…
I had the dining table covered with butcher paper to protect it from paint and such while we did an activity.
Normally, we'd use our riot-of-color, paint-splattered waterproof tablecloth that I bought at the dollar store for the purpose, but this time I was planning to shoot some video and I wanted a  clean, light background for the activity.
Anyway! The white paper got paint splattered and dripped and smudged, so it served it's purpose well.
At the end of the day, as I was clearing off the table in anticipation of dinner and I was down to just the paper, I paused.
The paint-splattered paper looked so inviting to me and I recalled a certain page in Beautiful Oops!
I brought the book over and thumbed through it to the page on what do do with a drip.  I lay some colored pencils close by and then waited for the art invitation to work its magic.
It was getting towards the end of the day and the end of a playdate so I didn't expect the enthusiasm with which the kids descended.
Emily, our friend, came across it first and said, "Hey guys! Come here! Look at this!" and the other two came running.
While my two were very familiar with Beautiful Oops! Emily hadn't seen it, so I read the book to her (and them) while they all started drawing and doodling and turning drips, splats, and smears into elephants, dogs, houses, cars, lily ponds, and more.
And they kept at it!
And at it.
I was surprised.
The kids got excited over the paint drips, negotiated who got to work with which splat, changed places around the table, and kept asking me to "come see what I drew!"
It was one of the best drawing activities ever, and totally impromptu.
If you wanted to recreate this Beautiful Oops activity, you could use paper under your next painting activity to catch the drips and such. I'm thinking butcher paper (as we did), easel paper, or poster board.  You can then save the paint splattered paper for a different day or use it right away. Bring out some drawing tools (colored pencils, markers, pens, etc) and a copy of the Beautiful Oops! book by Barney Saltzburg if you have it.
If you haven't read the book yet, by the way, I highly recommend you buy a copy or pick it up from the library.
It's awesome!
Besides art inspired by drips, it talks about turning stains, spills, holes, tears, folded and crumpled paper, and other mistakes and accidents into something new and creative.
I love this book!
(And in case you were wondering, it's not just for kids.)
More Beautiful Oops Art Activities
Pin It for Later ::