It's September. There's a nip in the air when we wake up and a few leaves are beginning to turn. I think of them as the advance guard. The rest will follow soon enough along with all that autumn heralds. But not yet. For now, we're enjoying the last of the summer weather.
And doing things like bubble dancing.
Bubble dancing is a thing, right?!
It is according to Maia, anyway. And it's so lovely that I would have to concur. We didn't even have any music on, but music would bring bubble dancing to a whole new level.
By the way, we got our big multiple bubble wands at Target, but you can buy similar ones online, too.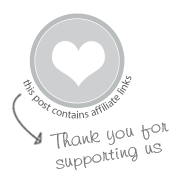 Here are some big bubble wands I found online that make multiple bubbles ::
More Fun Bubble Ideas for Kids