Remember those melted crayon rocks we made back in June?
Well, the kids have used them for a lot of creative play over the summer and I thought it would be fun to share. They were an engaging art project to begin with and now act as prompts, accessories, and key components of some great play.
Here are some of the ways they have used them…
Creative Play Activities with Melted Crayon Rocks
As pretend food (mostly cookies and candy)
Selling them in their play store
Sorting and handling them (they feel great to hold!)
Decorations (more me than them)
Raising and lowering the rocks in a bucket using the porch pulley system
Using them to create designs and shape letters
Some photos of creative play using the melted crayon rocks ::
Making designs…
Shaping letters…
Selling them as candy when playing store…
And as cookies in another pretend store…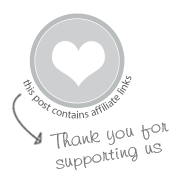 This time arranged in a tin… Other items for sale in this store were painted art blocks by my friend Meg, oil pastels, wood bits, and markers.
The toy cash register is a Learning Resources Pretend and Play Calculator Cash Register by the way, and it's great!
I bought it more so the girls could learn about money (the coins and bills included are very realistic) and as a math tool for Maia. Mostly they just play with it. And Maia likes to use the calculator to whip up crazy big numbers. I got our  toy cash register
 from Discount School Supply, but it's also available on Amazon (at almost half price at the moment).
More Ways to Use Melted Crayon Rocks ::
What are some of your kids' favorite toys and non-toys for creative play activities ?
Pin It for Later ::