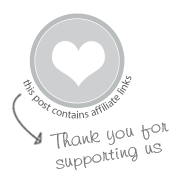 Welcome to Day 6 of the summer giveaway on The Artful Parent! Today we turn it over to Discount School Supply who will tell you about their company and offer you the chance to win a $100 gift card!
Note: To see the full line up of giveaways and to enter others, see my 7 Days of Summer Giveaways. Each day of this giveaway series you'll have a chance to enter to win some great gifts for your kids and products for your family.
Be sure to enter today's giveaway via the Rafflecopter widget at the bottom of this post for a chance to win!
*A big thank you to Discount School Supply for writing and sponsoring this post.
Art & School Supplies by Discount School Supply
Discount School Supply provides a wide variety of products designed to help make early childhood learning fun. From our own innovative and unique collection of exclusive items to your favorite national brands, we have everything you need to support your classroom.
Kids Art Supplies Pictured Above:
Liquid Watercolor Art Supplies Pictured:
Collage Art Supplies Pictured:
Shop Now: Check out The Artful Parent's favorite art supplies at Discount School Supply and buy a summer's supply of quality kids' art materials at school teacher prices. Plus get free shipping on stock orders of $33+ with code FREE33.
Be sure to check out The Artful Parent Gift guide as well! Pictured here:
Summer Giveaway by Discount School Supply
Win a $100 gift card from Discount School Supply. Entry for US only, must be 18 years old to enter. Giveaway closes June 15, 2018 at 11:59 pm EST.