It's confession time.
I have a bit of a hang-up about clay. Maybe even a big one.
It's the texture. And the mess. Which is kinda crazy when you consider that I have absolutely no hang up about any other art messes. Paint? Bring it on! Shaving cream? Let's squirt it all over!
But clay?
Ugh. I don't even want to think about it.
Maia, on the other hand, LOVES clay. Loves the texture and the mess.
So I'm trying hard to get over my clay thing. Trying to at least make it available more and to not worry about the mud in my house.
Maia has always been my sensory girl. As a toddler, she used to take off her shoes every single time we walked past a certain tempting gravel driveway that belonged to a neighbor. Just so she could walk over that gravel in her bare feet.
She doesn't do that anymore, but still loves sensory experiences. Loves textures. Loves clay.
I look at her with clay up to her elbows and want to ask, "Wouldn't you rather just DRAW? With a pencil maybe? On this nice clean sheet of paper?"
But no. That's me. I'd rather draw. She'd rather squish and squeeze clay.
So I don't say anything. I'm sure I'm probably passing on enough of my neuroses and bad habits—I can at least make an effort not to pass on the ones I'm aware of.
Besides, I write a blog about children's art, for crying out loud. I gotta let the girl have her clay.
Pottery Wheels for Kids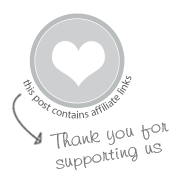 So when Craft Project Ideas offered to send me a few of their products to try out, and I noticed they carried pottery wheels for kids, I said yes, please. Send one of those along.
That was, oh, a few months ago at least. It took me that long to open the box (confession time again) even though I KNEW Maia would absolutely and totally love the pottery wheel. She'd been asking for one ever since trying out the pottery wheel at our annual Clay Day at the Folk Art Center. (If I had known there was such a thing as a pottery wheel for kids, I might have bought one, but instead I mumbled something about someday and tried to change the subject.)
And it still took me ages to open the box, buy the required D batteries, and set it up in the studio.
I'm not always the best artful parent.
Update: We have since used another pottery wheel for kids that we like even better. You can read my post about it here.
Using the Kids Pottery Wheel
But I finally set the pottery wheel up in time for Maia to explore it with her friend Stella, who has taken pottery classes and camps and knows her way around a pottery wheel.
(Note to self: I need to sign Maia up for one of those camps.)
They had a blast. Stella showed her how to use the wheel and they each made small bowls.
And then, I'd love to say that we cleaned up the mess right away and it wasn't so bad. But I actually had a hard time even looking at the clay mess and have avoided it for the past several days.
Yes, it still looks like a clay pit in the studio.
But, on the bright side, Maia has been using that pottery wheel every day, often two or three times a day.
So, I could have just said I left it all out on purpose so that she could have lots and lots of her beloved clay time. Just a little white lie. But yes, she's loving her clay time and yes, I'm still having a hard time with it, and yes, I'm trying not to let her see that I'm having a hard time with it.
And you all probably think I'm a nutcase right about now.
Clay for Kids Pottery Wheels
By the way, the clay that came with the pottery wheel was too hard to use so we used the clay we had on hand
 (which we buy through Discount School Supply).
I understand that you can soften hard clay by putting it in a bucket or plastic bag with some water, letting it sit overnight, and then kneading it. Or something like that… You pottery folks and art teachers out there, please correct me if I'm wrong! Is there a good method for this? I saved the hard clay and would like to try to reconstitute it.
If you're interested in buying a kids pottery wheel, this one is available in Walmart stores and online via Amazon.
Pin It for Later
The pottery wheel was sent to us for free by one of my blog sponsors. I was under no obligation to post about it, but thought you would be interested. All opinions expressed are my own.