I like to think of Mother's Day as an opportunity to reflect on our roles as mothers.
For myself, it's a chance to consider how I am raising my children. Where I am and where I want to be.
And I often turn to books for this—either those already on my bookshelf or those at the library and bookstore. A couple of my favorites have been Simplicity Parenting and How to Talk so Your Kids will Listen and Listen so Your Kids will Talk. As well as art and creativity books, of course! And some kids activity books that I turn to for ideas.
Today I thought I'd put together a list of good parenting books that I've found helpful. This list is by no means exhaustive. Just some of my faves that I have read and loved over the years. Books that have influenced how I parent and how I live. I have included my own books as well, since they express how I parent.
Please feel free to share your own favorites in the comments!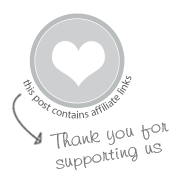 Okay, here goes…
Good Parenting Books
Simplicity Parenting: Using the Extraordinary Power of Less to Raise Calmer, Happier, and More Secure Kids by Kim John Payne
How to Talk so Kids will Listen and Listen so Kids will Talk by Adele Faber and Elaine Mazlish
Hands Free Mama: A Guide to Putting Down the Phone, Burning the To-Do List, and Letting Go of Perfection to Graso What Really Matters! by Rachel Macy Stafford
Everyday Blessings: The Inner Work of Mindful Parenting by Myla and Jon Kabat-Zinn

More Good Parenting Books
When I asked for your favorite parenting books on facebook yesterday, these were some mentioned ::
(Note :: I haven't read these four, but would like to. I just bought The Conscious Parent and look forward to checking out the others.)
Unconditional Parenting: Moving from Rewards and Punishment to Love and Reason by Alfie Kohn
The Conscious Parent: Transforming Ourselves, Honoring Our Children by Dr. Shefali Tsabary
It's Okay Not to Share and Other Renegade Rules for Raising Competent and Compassionate Children by Heather Shumaker
Peaceful Parent, Happy Kids: How to Stop Yelling and Start Connecting by Dr. Laura Markham
Kids Activity Books for Arts, Crafts, and Creativity
Mine and others!
The Artful Parent: Simple Ways to Fill Your Family's Life with Art and Creativity by Jean Van't Hul
The Artful Year: Celebrating the Seasons and Holidays with Crafts and Recipes by Jean Van't Hul
Tinkerlab: A Hands-On Guide for Little Inventors by Rachelle Doorley
Sewing School: 21 Sewing Projects Kids will Love to Make by Andria Lisle and Amie Plumley
And, of course, MaryAnn Kohl's kids' art books! Scribble Art is my fave but she has many, including a new one coming out soon called Action Art (I recently pre-ordered my copy).
Kids Activity Books for Gardening, Playing, and Learning
The Garden Classroom: Hands-On Activities in Math, Science, Literacy and Art by Cathy James
Roots, Shoots, Buckets & Boots: Gardening Together with Children by Sharon Lovejoy
101 Kids Activities that are the Bestest, Funnest Ever! by Holly Homer and Rachel Miller
150+ Screen-Free Activities for Kids: The Very Best and Easiest Playtime Activities by Asia Citro
Favorite Household Books for Parents
The Life-Changing Magic of Tidying Up: The Japanese Art of Decluttering and Organizing by Marie Kondo
Clutterfree with Kids: Change Your Thinking. Discover New Habits. Free Your Home. by Joshua S. Becker
An Everlasting Meal: Cooking with Economy and Grace by Tamar Adlar
Pretend Soup and Other Real Recipes: A Cookbook for Preschoolers and Up and all the other kids' cookbooks by Mollie Katzen

Fiction
Fiction is always a good idea! If you are interesting in trying out a low-key online book club, I recommend Peanut Blossom's Book Club for Recovering Readers run by my friend Tiffany Dahle. All the books that I've read so far have been great!
How about you? Which of these books have made a difference in how you parent and live? What good parenting books would you add to the list?
Pin It For Later