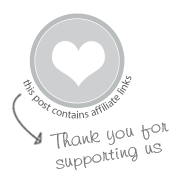 I just received a lovely new book in the mail last week—Hand in Hand: Crafting with Kids. Jenny Doh, the author, asked me to contribute to her book over a year ago and I was so excited to finally see it in print and hold a bound copy in my own two hands.
Hand in Hand is a beautifully designed book published by Lark Crafts (based about five minutes away from me in Asheville, NC!) with a chapter by each of 20 contributors—all crafty bloggers you may know.
Here's a list of the other craft bloggers with kids craft projects in this book ::
I just finished reading Hand in Hand :: Crafting with Kids last night and thoroughly enjoyed it. Each contributor shares her thoughts on creativity and on crafting with children. It was wonderfully refreshing and validating to read all these very personal takes on raising creative children.
I got excited about children's art and creativity all over again!
If you are at all interested in family creativity (and if you read this blog, you surely are, right?), then I highly recommend getting your hands (ha!) on a copy of Hand in Hand.
Here are some of the pages from my chapter (most of the photos, including this one of Maia that ended up on the front cover, were taken by Lenka Hattaway Photography).
Maia and I made papier-mache dress-up masks for this book. Each chapter includes a craft project with step-by-step instructions that readers can do with their kids; there are lots of fun ones that I can't wait to try, including a painted paper lampshade, a felted flower bowl, and a thaumatrope.
Would you like your own copy of Hand in Hand :: Crafting with Kids? You can buy it at your local independent bookstore, on Amazon, or ask your public library to order a copy.
Also, I received a handful of copies from the publisher as a thank you for contributing and would like to offer two of them as a giveaway to you.
Hand in Hand Book Giveaway!
Readers who leave a comment to this post by Friday, April 6th at 11:49pm EST will be entered into a drawing for one of two copies of Hand in Hand: Crafting with Kids by Jenny Doh. Winners will be chosen by random number generator and announced here on Saturday morning (I will also e-mail the winners). This giveaway is open to readers nationally and internationally. Good luck!
Giveaway now closed.
The random number generator gave me numbers 56 and 185, so Jen Harbour and Jill win the copies of "Hand in Hand." Congrats!
I would love to peek at that book!
It looks like a wonderful book!