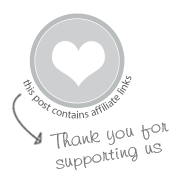 We've been reading several I Spy books by Lucy Micklethwait, thanks to suggestions from my friends Rachel and Molly.
Each book is filled with reproductions of fine art. Opposite each painting is the sentence, "I spy with my little eye, a…"
Maia had a lot of fun finding the items the first time through.
We started with I Spy Shapes in Art and worked our way through each book.
Surprise, surprise, she knows most of her shapes! I didn't know that and haven't been teaching them. But she was able to find triangles, squares, rectangles, diamonds, etc. among fairly complex pictures.
After the first read through of each book, she had most of the items memorized, and didn't enjoy them quite as much.
I think I would mix it up by choosing a different item in the painting to "spy" each time, rather than just the one in the text. The images are so rich in detail that this would be simple to do.
 I Spy Two Eyes: Numbers in Art
More picture books about art 
Pin It for Later ::