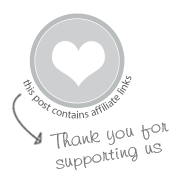 I am so happy when I come across a company that aligns with my own values and vision for the world. With what I believe to be good and right for kids, for families, and for the world as a whole.
Today, I'm going to share a bit about just such a company.
You've probably heard me rave about them before.
Today I will do so again, just a bit, and also share some of their products and why I love them so much.
First, though, I wanted to let you know that this is sponsored post which helps support The Artful Parent and the work I do. As I think you know, I only work with sponsors that I believe in and that are a good resource for us artful parents and our families. As always, all opinions expressed are my own.
Imagine Childhood is a shop, a blog, a book, and more.
They promote the kind of childhood that I believe in and want my kids to have—a childhood full of free play, nature exploration, hands-on learning, and creative experiences.
I'm going to focus on their shop in this post, but I encourage you to check out their blog and book as well.
I have purchased quite a few tools and toys for my kids from Imagine Childhood over the years and have been happy with all of them (except for one*).
I've written about their toys and tools in these posts ::
The quality of their products is always excellent and sometimes the prices reflect that but many times the prices are surprisingly reasonable.
I encourage you to poke around their shop or to flip through their Look Book (which is kind of a cross between an online magazine of ideal childhood and a catalog of kids' products.
*The one item that didn't work for us is the stick-lets. We had high hopes for them, and I love the idea in theory, but in the end they were too frustrating for us to use. I think you could do better with some rope or string to tie sticks together while building forts out of sticks. Or if the stick-lets company re-made them to be more stretchy and flexible.
Imagine Childhood Gifts for Kids
Here are some of what has caught my eye this time around (and I've ordered some of these for my family this year) ::

Kids Gift Ideas

Stocking Stuffer Ideas for Kids
You can't go wrong with Imagine Childhood. There is no cheap plastic crap here. No fads. Just quality tools, toys, and products to support growing human beings.
You can shop Imagine Childhood here.
Or browse Imagine Childhood's Lookbook for 200 pages of gift ideas.
By the way, Imagine Childhood is giving away a $100 gift certificate to one lucky reader! See below to enter.
Note the giveaway is now over.
This post was sponsored by Imagine Childhood. As always, all opinions expressed are my own.
Pin It for Later