Welcome to Day 11 of 12 Days of Christmas Giveaways on The Artful Parent! Today we turn it over to Sarah from Imagine Childhood who will tell you about her children's toy company and offer you the chance to win a gift card.
Note: To see the full line up of giveaways and to enter others, see my 12 Days of Christmas Giveaways. Each day of this giveaway series you'll have a chance to enter to win some great gifts for your kids and products for your family.
Be sure to enter today's giveaway via the Rafflecopter widget at the bottom of this post for a chance to win!
*A big thank you to Imagine Childhood for writing and sponsoring this post.
Real Toys and Tools for Real Kids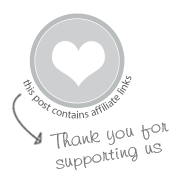 Imagine Childhood is a family owned and operated company specializing in earth-friendly goods, craft and activity tutorials and educational supplies that support and nurture the magic of childhood. Our carefully curated collection focuses on products that inspire children to create, imagine, and explore.
With an emphasis on quality materials, our toys and tools are made for real kids and real adventures.
Browse our 2017-2018 Lookbook for 200 pages of inspiring and thoughtful gifts, our largest collection yet! We've spent the last ten years combing the globe for unique heirloom quality toys, tools, games, and craft projects, many of which are $25 or less.  We hope you enjoy it as much as we do!
Here are a few highlights from our collection:
Quality Plush Animals for Kids
Crafting Kits for Kids and Families
Toys for Pretend Play
Toys and Tools for Outdoor Exploration
Imagine Childhood Giveaway
Today one lucky winner will receive a $100 gift certificate to the Imagine Childhood shop!  To enter this giveaway, leave a comment to to this blog post by December 21st at 11:59 pm EST and then tell the rafflecopter widget that you're entering the giveaway. This giveaway is open to readers around the world; Imagine Childhood happily ships everywhere in the United States and internationally as well!
*A big thank you to Imagine Childhood for writing and sponsoring this post.