Welcome to Day 1 of the summer giveaways on The Artful Parent! Today we turn it over to Kid Made Modern who will tell you about their company and offer you the chance to win an $100 gift card for their amazing art supplies.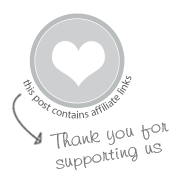 Note: To see the full line up of giveaways and to enter others, see my 7 Days of Summer Giveaways. Each day of this giveaway series you'll have a chance to enter to win some great gifts for your kids and products for your family.
Be sure to enter today's giveaway via the Rafflecopter widget at the bottom of this post for a chance to win!
*A big thank you to Kid Made Modern for writing and sponsoring this post.
Arts & Crafts Supplies for Kids by Kid Made Modern
At Kid Made Modern we are on a mission to inspire kids and parents to find and enjoy creativity everywhere. Everything we do is dedicated to giving kids opportunities to feel their creative spark; to be imaginative, self-expressive and resourceful.
Kid Made Modern was founded in 2012 by Todd Oldham, and was inspired by his book of the same name that encourages children to turn common household items into art. Today Kid Made Modern sells a full array of arts and crafts supplies, as well as a line of unisex children's apparel.
Each of our items is crafted by our designers to help kids connect to their own inventiveness. Our products couple innovative design with high quality, environmentally-friendly and rigorously safety-tested materials.
We believe even the youngest of artists should have access to high quality materials, that's why all of our products are made to be artist-quality, real-deal supplies. We hope our attention to detail will go unnoticed by your child–that they'll just notice that the crayons feel good gliding smoothly across the paper. And the watercolors create the vibrant hues they want. So, they'll spend less time being frustrated with their tools and more time falling in love with creating.
We also believe in the power of open-ended creativity where the process is as fulfilling as the finished project. A safe place where there are no wrong answers, or unsatisfactory outcomes, but rather an exploration of imagination and self-expression. Let's go make stuff!
Connect with Kid Made Modern by following us on Facebook, Instagram, or Twitter.
Summer Giveaway by Kid Made Modern
Win a $100 gift card from Kid Made Modern. To be redeemed at kidmademodern.com. No purchase necessary. Legal residents of the 50 United States (D.C.), 18 years and older. Void where prohibited. Giveaway closes June 10, 2018 at 11:59 pm EST.