Welcome to Day 5 of the summer giveaway on The Artful Parent! Today we turn it over to The Pencil Grip, Inc. (makers of Kwik Stix and Magic Stix) who will tell you about their revolutionary art supplies for kids and offer you the chance to win a bundle of their kids' art and school supplies.
Note: To see the full line up of giveaways and to enter others, see my 7 Days of Summer Giveaways. Each day of this giveaway series you'll have a chance to enter to win some great gifts for your kids and products for your family.
Be sure to enter today's giveaway via the Rafflecopter widget at the bottom of this post for a chance to win!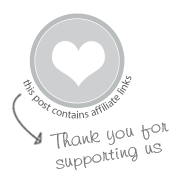 *A big thank you to The Pencil Grip, Inc. for sponsoring and writing this blog post.
Magic Stix & Kwik Stix for Kids
The Pencil Grip, Inc. is dedicated to providing resources to parents, teachers and therapists that set the standard for excellence in education. Our namesake product was invented in 1992 by Dr. Lois Provda, a prominent educational therapist.
Two decades later, The Pencil Grip has grown to offer hundreds of unique and innovative products for the home, school and office. With a scientific approach, we've continued to create tools that are designed to stimulate the mind, foster creativity, and are the best available.
We expanded into craft items with our customer-favorite, Kwik Stix paint sticks. They are solid tempera paint sticks that come with all of the fun and none of the mess! Kwik Stix have a fast-drying formula that allows them to dry in 90 seconds while still leaving a paint-like finish.
They work on an array of surfaces like poster paper, cardboard, wood and canvas. There is no need for cups, smocks, brushes or water–all you have to do is uncap, twist and paint–easily making these a parent's dream come true!
The Provda family is incredibly grateful to the millions of parents, teachers, and therapists who have put their trust in The Pencil Grip, Inc's products throughout the years!
Shop Now: Purchase Kwik Stix tempera paint sticks for mess-free painting and Magic Stix for a summer full of drawing and doodling.
Magic Stix & Kwik Stix Summer Giveaway Package
Win a bundle of assorted kids' art and school supplies, valued at $100! Entry for US only, must be 18 years old to enter. Giveaway closes June 14, 2018 at 11:59 pm EST.
a Rafflecopter giveaway

*A big thank you to The Pencil Grip, Inc. for sponsoring and writing this blog post.