I created some new under-the-sea stickers for kids (made in collaboration with Pipsticks) that are perfect for creative art prompts! Here's more information about those stickers, Pipsticks sticker club for kids, and 6 more creative ways to use your sticker stash or sticker subscription.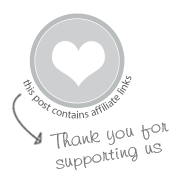 I am so excited to share some stickers that I created in collaboration with my friend Mo from Pipsticks – they are stickers for kids that invite a little more interaction and creativity than most.
Stickers to use rather than store, or, ahem, hoard.
I made these as sticker art prompts.
Let me show you…
Sticker #1: Build-Your-Own Fish Stickers for Kids
Use these colorful foil sticker pieces to build your own colorful fish or create an entire underwater scene.
You can draw an under the sea world for your fish to live in. Or a fish bowl. Whatever you like.
Sticker #2: Decorate-the-Turtle-Shell Sticker for Kids
Draw and design a turtle shell for the turtle and color the entire large turtle matte paper sticker as well as the accompanying starfish. Then add to your underwater scene or use to decorate a notebook or something.
Aren't they great?!
I'm so excited about the possibilities and thankful to Pipsticks for the opportunity to create these together.
When Mo asked me to create some stickers for her July Pipsticks pack, I knew right away that I wanted to make sticker art prompts rather than straight up stickers. As always, I want to encourage kids to use their stickers in creative ways.
6 Creative Ways to Use Stickers for Kids
Craft sticker treasure tins
Decorate your own sticker box to hold your sticker collection
Make sticker mandala art
Decorate envelopes, packages, invitations, cards, notebooks, and gifts
For drawing prompts and art prompts
The Pipsticks Sticker Club with Stickers for Kids
I signed my kids up for the Pipsticks sticker club when they first came on my radar a few years ago. And it has been so much fun. A large, colorful envelope filled with a huge variety of stickers arrives in the mail each month.
I got them one to share, and each time their Pipsticks envelope came with both of their names on it, they would immediately open in together, spread out all of the stickers, and start dividing, trading, and negotiating.
They loved it.
And when I thought that maybe it was time to call a halt to the flow of stickers into our house (what was I thinking?!) and cancelled the subscription for a few months, they begged me to get it back (I did).
My under the sea sticker art prompts are in the July sticker packet that was sent out this past week. But you can sign up for future Pipsticks sticker packets here.
And who knows? Maybe I'll make some more sticker art prompts in the future!
Get a Sticker Subscription for Your Kids
Pipsticks is a subscription sticker club founded by Mo Vazquez, a mom of four. They send super fun packs of high quality, sparkly stickers to subscribers all over the world, and operate from a great little shop in San Luis Obispo, California.
As we all know, stickers are a lifesaver for long summer days, and these ones will keep kids inspired and delighted!
Join the kids Sticker Cluband use the code THEARTFULPARENT to get 15% off the first THREE months of any sticker subscription!
P.S. Did you know that Pipsticks has a sticker subscription for adults, too?! Yeah. That's what I said.
A Super Awesome Art + Sticker Giveaway!
Want to win some great art supplies, a sticker subscription for kids, copies of my books, and a membership to the Kids Art Spot? Then you'll want to enter the Pipsticks + Artful Parent giveaway over on the Pipsticks blog. Here's what we're giving away:
​3-month membership to the Kids Art Spot
The Artful Parent book
The Artful Year book
3-month Pipsticks gift subscription
palette of neon watercolors
set of rainbow dot paints
set of paint pens
The giveaway runs through July 5th, so go enter now!
Pin It for Later