Join us on The Artful Parent to kick off summer with these special summer giveaways from some of our favorite companies. Check in each day to enter to win!
Would you like 7 chances to win 7 awesome giveaway packages for your kids and family?
To celebrate the end of school and warm summer days of creative play, I invited some of my favorite businesses, products, and past sponsors to participate in 7 Days of Summer Giveaways for YOU.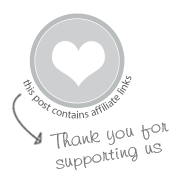 They are each offering incredible giveaway packages valued at $100 or more. You'll have a chance to enter each and every one of them and possibly win some great gifts for your kids and products for your family to use this summer.
Here is the line up of businesses and prizes for the next 7 days.
7 Days of Summer Giveaways for Creative Families
As the giveaways are published, I'll update this post with links and details. Check back here each day for new chances to win great prizes!
Giveaway #1: Kid Made Modern
Kid Made Modern sells art supplies and craft kits with the mission of giving kids opportunities to feel their creative spark, and to be imaginative, self-expressive, and resourceful.
Shop Now: Find a craft kit that your child would love to receive and explore!
Enter the Kid Made Modern giveaway here.
Prize: $100 gift card to be redeemed at kidmademodern.com.
Dates: June 4 through June 10
Giveaway #2: Primary
Primary sells quality kids clothes, for babies and kids, in essential styles, vibrant colors and all under $25. No logos, flashing lights, or sequins.
Shop Now: Find some cute + comfy clothes for summer in your child's favorite happy color.
Enter the Primary giveaway over on Instagram!
Prizes: Winner will receive Primary's newest swim styles in two of their favorite colors—long sleeve rash guard, short sleeve rash guard, new swim short, and swim bottom.

Dates: June 5 through June 11
Giveaway #3: OOLY
OOLY creates fun colorful art supplies and products to inspire creativity in people of all ages.
Shop Now: Traveling this summer? Looking for party favors? Or just need some creative ways to encourage your child's art & writing? Check out OOLY's summer product line for toddlers & up!
Prizes: Win a package of OOLY art & stationery supplies for summer– valued at over $125!
Dates: June 6 through June 12
Giveaway #4: KiwiCo
KiwiCo celebrates kids' natural curiosity and creativity with subscription activity kits for kids. These kits provide fun and exciting activities for your kids all summer long!
Shop Now: Purchase activity kits for kids by age and interest. Get 50% off your first month of any activity kit with code ARTFUL2018. Check out Cricket (24-36 months), Koala (ages 3-4), Kiwi (ages 5-8), Doodle and Tinker (ages 9-16+).
Enter the KiwiCo giveaway here!
Prize: 3-month subscription to a line of their choice for the winner and a friend.
Dates: June 7 through June 13

Giveaway #5: Magic Stix & Kwik Stix
Kwik Stix paint sticks and Magic Stix markers are revolutionary art supplies for kids. Kwik Stix, and their cousins, Thin Stix, are bright and colorful paint sticks. Easy to use and virtually no-mess painting for toddlers and up!
Shop Now: Purchase Kwik Stix tempera paint sticks for mess-free painting and Magic Stix for a summer full of drawing and doodling.
Enter the Magic Stix & Kwik Stix giveaway here!
Prize: A package of assorted kids' art and school supplies, including Kwik Stix, Thin Stix, Magic Stix, ultra-safe scissors, pencil grips, and fidget toys.
Dates: June 8 through June 14
Giveaway #6: Discount School Supply
Discount School Supply aims to offer the highest quality products at the lowest possible prices.
Shop Now: Buy a summer's supply of quality kids' art materials at school teacher prices. Plus get free shipping on stock orders of $33+ with code FREE33.
Enter the Discount School Supply giveaway here!
Prize: $100 gift card to be redeemed at Discount School Supply
Dates: June 9 through June 15
Giveaway #7: The Artful Parent
That's me! I have books and courses for parents who want to raise creative kids.
Shop Now: Buy an Artful Parent book for a summer's worth of creative ideas to try with your kids. Or make this the summer you dive deep into becoming a creative family with an Artful Parenting 101 course.
Enter The Artful Parent giveaway here!
Prize: A bundle of my two books, three courses, and five activity packs.
Dates: June 10 through June 16
What do you think? Isn't that an AWESOME line up?
Enter the Summer Giveaways
Check back here on The Artful Parent each day of the 7 Days of Summer Giveaways for a chance to win amazing prizes and gifts for you and your family!
Note: Many of the winners to my past giveaways have said things like, "Wow, I never win anything!" and "This is the first time I've ever won anything!" so even if you haven't won a giveaway in the past, I encourage you to enter. I keep the rules simple: leave a blog comment and check the box on the Rafflecopter widget saying that you want to enter the giveaway. That's all. (Except for the Instagram giveaway which is a bit different—we're always trying new things!)
I hope you enjoy this fun series! And let me know if it's something you'd like to do again!
Pin It for Later