These heart butterfly valentines were all Maia's idea.
We were cutting out and folding tissue paper hearts yesterday to make these valentine doily suncatchers and she disappeared with one of the pink hearts.
When she came back to the table, the heart was glued to a wooden clothespin as butterfly wings. She had even drawn a face on the butterfly.
Maia asked if I would cut out some circles for her out of the red and white tissue paper. I did, and she glued them on the wings. (She actually made two; Daphne crumpled the first one.)
When her friend Stella came over, she made a heart butterfly as well, decorating hers with lots and lots of tiny black dots.
I love these butterfly valentines! They are quick to make, too.
You could easily make a bunch to give to friends or hand out as class valentines—maybe writing a Valentine message along the body of the butterfly.
I'm not good at catchy messages. I thought of "You make my heart flutter," but would you really give that to your friends? This is why I stick to "Happy Valentine's Day."
Heart Butterfly Valentines for Kids
MATERIALS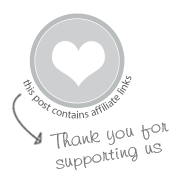 INSTRUCTIONS
Cut a heart out of paper.
Decorate your heart with collage and/or drawings.
Glue the clothespin body to the center of the heart.
Draw a face with markers.
(Optional) Add pipe cleaner antennae.
Pin It For Later