Wow! I guess that post (rant!) about princesses hit a nerve. What a lot of great comments! Thank you. And thank you also for the reminder that this is just a phase and that many girls go through it, hopefully without ill effect.
To follow up, here is the list I've been promising you of our favorite children's picture books featuring strong and empowering princesses. We've been reading these and other non traditional princess books ever since I posted about The Paper Bag Princess and asked for recommendations for other, similar books.
Anyway, here's the list of our favorites so far, and it looks like we may have more to add after we explore some of the books mentioned yesterday.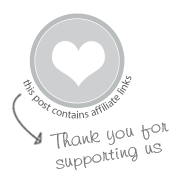 The best NON Traditional princess books to empower our daughters to be strong, proactive, and self-confident.
Because I want my daughters to think for themselves, question the status quo, and rescue themselves if necessary.
Definitely NOT sitting around waiting for a knight in shining armor to show up!
Or a fairy godmother to wave a magic wand.
Non Traditional Princess Books
The Brave Little Seamstress by Mary Pope Osborne and illustrated by Giselle Potter
This one is my favorite, although it doesn't technically feature a princess. The Brave Little Seamstress starts out as just that — a seamstress. But, full of confidence and resourcefulness, she holds her own with giants, unicorns, knights, wild boars, and a king. In the end she takes over the kingdom as queen (hence the book's spot here with the other princess books).
Princess Grace by Mary Hoffman and illustrated by Cornelius Van Wright and Ying-Hwa Hu
We love Princess Grace as well as Amazing Grace, Hoffman's first book about this imaginative and independent little girl. In this book, Grace is chosen to represent her class as a princess in a parade. As she tries to figure out what to wear, she learns about many nontraditional and empowering princesses throughout history. In the end, she chooses to dress up as an African princess (in Kente robes) rather than in the frilly fairy-tale dress she had originally imagined.
Cinder Edna by Ellen Jackson and illustrated by Kevin O'Malley
Cinder Edna is just plain funny. It contrasts the highly manicured, but helpless, Cinderella, who has to wait for her fairy godmother to transform a pumpkin into a coach, with her next door neighbor, spunky and resourceful Cinder Edna, who takes the subway to the ball.
The Princess Knight by Cornelia Funke and illustrated by Kerstin Meyer
Princess Violetta is trained to ride and joust along with her older brothers. She is smaller and quieter than them, but very determined, and her skill surpasses theirs as well as that of all the knights in the kingdom. This we find out during the tournament set by her father to see who will win her hand in marriage (she enters in disguise and wins in order to avoid a marriage she doesn't want). We really like this book, as well as Cornelia's Pirate Girl!
The Apple-Pip Princess by Jane Ray
The Apple-Pip Princess is a sweet story about Serenity, the youngest of three princesses, who seeks to heal the land through hard work and a little magic. While Serenity is planting and tending fruit seeds, her older sisters are competing to impress their father by building towers to the moon and stars (and bankrupting their people in the process). I love both the story and the beautiful illustrations.
Many of you mentioned The Paper Bag Princess by Robert Munsch yesterday.
It is one of our favorites, too, and definitely a classic! After a dragon burns down the castle and carries away the prince, the princess pays him a call. She's able to outsmart the dragon (by playing to his ego) and rescue the prince who turns out to be not such a great catch after all.
Did I miss one of your favorites? What other non traditional princess books belong on this list?
Pin It for Later