The Artful Parent list of all-time favorite kids art supplies based on years of experience. Find the best paints, drawing materials, playdough, and more for children's art.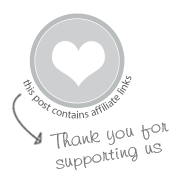 Updated November 2020
I get asked for my recommendations for kids art supplies all the time. Questions such as, "What paint should I buy?" "What are the best watercolors for kids?" "What markers do you recommend?" and "Where do you get your paper?"
We have done so many different art activities and used so many different art supplies over the years between my family, friends, the kids art classes I run now, and the kids art groups I used to run.
So I'll share what I consider the best kids art materials in this post.
That said, I haven't tried everything out there. And they are always coming out with fun new art supplies for kids, so if you have a favorite to add, please do so in the comments. (Thank you!)
You don't need everything on this list. But if you're looking to stock your art supply cupboard, this should help you get started. And if you are already well stocked with kids art supplies, then maybe this list will give you some new ideas to try.
And, bonus! You can get my free printables on the top art materials by age (toddlers, preschoolers, big kids) at the end of the post!
By the way, I think art materials make great kid gifts for all occasions from birthdays to Christmas, Easter, and more. Sometimes bundling 2-3 related art materials together makes the best art kit gift.
Here goes… This is a list of our all-time favorite kids art materials.
Our Top 10 Favorite Kids Art Supplies
I started with the top 10 that we just can't live without, then had to keep going. So we have an addendum with the 15 runner-up kids art materials after the big top ten list.
Note: This list has been updated to reflect evolving favorites as well as new art materials that are available and others that are no longer being manufactured.
1) Poster Paints
Tempera paint
is a staple for kids art activities. It's super versatile, inexpensive, washable, nontoxic, and readily available.
We also love and use shiny, vibrant BioColor paint
. Plus it adheres to more surfaces. If you're looking for a metallic paint, BioColor metallics and metallic Activity Paints are both awesome.
2) Watercolor Paints
If you haven't tried liquid watercolor paint
yet, you need to! We use them for everything from regular painting to all kinds of craft projects and even science experiments.
For a watercolor paint palette, we have liked and used quite a variety including this excellent quality watercolor paint set.
3) Oil Pastels
We don't have a clear favorite brand for these and like Crayola Oil Pastels for chunky/sturdy oil pastels, Pentel for a finer version, and Faber-Castell gel crayons for something similar in a hard case.
4) Playdough
Homemade is by far our favorite and here are 3 awesome homemade playdough recipes. But if you're not going to make your own, here's a good set of soft playdough.
And this is the best set of playdough tools that I know!
5) Glue
Glue
is a must for so many reasons. And maybe doesn't even belong on this list as a stand-alone item. But it makes SO many fun kids art activities possible and little kids especially just love squeezing the glue bottles that I have to add it.
Glue sticks are good for paper collage, of course.
And a glue gun
makes gluing sculptures or structures (wood, cardboard, etc) a lot quicker and easier. (If you're worried about kids + glue gun, see Teacher Tom's tips here. Or, if you have my Artful Parent book, see the advice he gives on page 181.)

6) Tape
We're tape happy! Besides Colored Masking Tape
, we use lots and lots of regular Scotch tape, and we have a bit of a love affair with washi tape and other printed craft tapes.
7) Markers
Our go-to markers are the ever-present Crayola markers
(skinny, thick, washeable, not-washable—they're all good). But we're always experimenting with different brands.
Sharpie permanent markers are great, too, especially when you need to work on different surfaces (leaves, pumpkins, Easter eggs) and don't worry about your kids drawing on the walls. The metallic Sharpies are one of our favorites for doodling on leaves and rocks and for working on top of black.
8) Crayons
The cheap Crayola crayons
are just fine for drawing so if you're on a tight budget, get those and spend any extra $ on some paints.
But if you're okay with spending a bit more, I recommend these beeswax crayons for little kids and these cool Crayon Appeel crayons for bigger kids.
9) Clay
Real potters' clay is messy, but good. My kids LOVE sculpting with clay. We just let it air dry, but if you have access to a kiln, all the better.
We also use Crayola air dry clay quite a bit, because, you know, air dry. Plus not as messy.
Model magic is another air dry modeling material that is super fun, stretchy, and squishy. Not exactly a must-have, but fun every once in a while.
10) Paper
White art paper
and colored construction paper
are musts.
Sketchbooks or art journals are great for portable art or for anytime. (Plus they make great gifts when paired with some drawing materials!)

Watercolor paper
and poster board are good sturdy surfaces for watercolor paint or any other paint.
Big paper such as easel paper rolls
allow kids to work big and use their whole bodies, whether at an easel, a wall, or the floor.
But all you really need is some plain white paper. Or recycle bin paper. Or cardboard.
I have a whole post on choosing paper for children's art, by the way.
15 More Kids Art Materials We Really, Really Like
11) Stickers
My kids have a sticker fetish. Maybe yours do, too? We use all kinds, including colorful shape stickers, foil stars, and other office supply stickers, but also eye stickers and a goodly supply of more commercial, image-based stickers.
Paint sticks are more like extra-large oil pastels than paint, really, in how they are applied but they are great for mess-free art for kids! The colors are vibrant and the paint goes on smoothly. Plus the paint dries within seconds!
If you're okay with glitter (some parents I know are all about it; some hate it), glitter is a fun addition to many arts and crafts projects and something most kids love. Pretty much all the brands we've tried have been fine.
Go with the name brand Con-Tact paper for sure; you can get it in any drug store or grocery store with the shelf-liner paper. Also called sticky-back plastic. We use it for all kinds of suncatcher and stained glass projects as well as some collaging fun.
15) Collage Items
Some of our favorite items for collage include googly eyes, stickers (mentioned above), colored tissue paper
, other papers, rainbow feathers, buttons, colored pasta shapes, tape, pompoms, yarn, fabric scraps.
16) Foam Paint
Foam paint
is a lot like shaving cream, the all-time sensory art and play fave. But it is formulated especially for art, doesn't smell, and is supposed to be environmentally friendly. It's more expensive but worth trying 2-3 colors sometime. My kids and their friends LOVE this stuff.
17) Sculpture Items
Pipe cleaners
are good for manipulating, for building sculptures, for threading beads and pasta, etc.
Wood craft sticks are great for building, sculpture, crafts, catapults, everything!
And wood scraps, either from a carpenter friend or a box of wood bits, are fun for making wood sculptures.
18) Colored Tissue Paper
Colored tissue paper
is great for suncatchers, collage, and papier mache. You can apply it to contact paper for colorful suncatchers, glue it onto anything, or apply pieces directly to wet poster paint.
19) Rainbow Feathers
Rainbow Feathers add a little fun color and tactile experience to suncatchers, collages, playdough sculptures, and more!
20) Colored Pencils
Colored pencils are the underappreciated workhorse in our house. They never seem to be as coveted by my kids as, say, foam paint or googly eyes, but get used for drawing regularly just the same. We've used and liked a variety of brands, especially Lyra, Prang, and Jolly.
21) Chalk
Everyone uses sidewalk chalk! But I also recommend chalk for indoor art, both on paper and if you have a chalkboard in the house (which I highly recommend, even if it's simply a chalkboard wall decal). We really like Faber Castell chalk because of the vibrant colors and high quality.
Liquid chalk markers are pretty awesome, too.
22) Droppers
Eye droppers or pipettes (we use and like both; the smaller droppers are better for toddlers) are a favorite for lots of fun art activities and science experiments that involve liquid watercolors or even food coloring.
23) Ink Pad
This rainbow ink pad by Melissa & Doug is our favorite as it's large, washable, and it has all the colors we want in one place. We use this with our fingers for fingerprint art, with stamps, and for stamping household objects.
24) Coffee Filters
We use white basket style coffee filters for all kinds of arts and crafts projects, including snowflakes, buntings, spiderwebs, and collage. Coffee filters are easy for kids to cut and they accept watercolor paint beautifully, yet are very sturdy. You can also buy the same kind of paper cut into different shapes such as leaves.
25) Cardboard
Don't throw away those cardboard boxes! Or paper towel rolls or egg cartons either, for that matter. Recycle bin cardboard can be used for so much! Art activities, kids crafts, homemade toys, pretend play, construction, and more. Cardboard is the best!
So that's my list! If I don't stop now, I'll end up with another addendum of 10-15 art materials…
Did I miss one of your favorite kids art materials? What would you add to this list?
Would you like a free printable download with my favorite art materials for each age group? Click on any of the images below and you'll get a printable delivered straight to your inbox!
Further Reading on Kids Art Materials
Pin It for Later