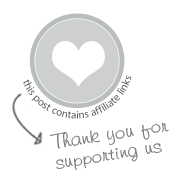 Books by Jean Van't Hul include The Artful Parent: Simple Ways to Fill Your Family's Life with Art & Creativity and The Artful Year: Celebrating the Seasons & Holidays with Family Arts and Crafts. One traditionally-published book available in bookstores & online plus one eBook series available to download and read anytime…
The Artful Parent Book
The Artful Parent: Simple Ways to Fill Your Family's Life with Art & Creativity by is the art book for children by Jean Van't Hul
The tools and inspiration to provide an art-rich environment that encourages children's creativity, imagination, and self-confidence.
Get started
Choose art supplies
Set up an art space
How to talk to kids about art
Fun arts & crafts activities
The Artful Year eBook Series
The Artful Year: Celebrating the Seasons & Holidays with Family Arts and Crafts by Jean Van't Hul
Celebrate the seasons and holidays through art, crafts, and cooking together. PDF eBooks to read on your tablet or computer, filled with ideas to enjoy with your family.
A four part eBook series:
The Artful Spring
The Artful Summer
The Artful Autumn
The Artful Winter
**Update August 1, 2014 :: These eBooks are no longer available for sale.**