The best kids' paints are vibrant, washable, and are cost effective. After years of testing, here are the best paints for kids' art.
Updated February 2022
If you are in the market for paints for your kids' arts and crafts, trying to find the best ones can feel a little overwhelming! There are so many out there! How do you know what to get?
Don't worry – we are here to help! Here are some of our favorite paints, for all the different art projects you might need them for.
When considering what paints to include on this list, we think paint should be of excellent quality, have a reasonable price, and a great color selection.
Best Paints for Kids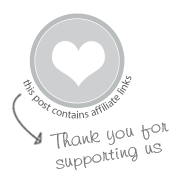 The Best Tempera Paints
We should start with Colorations Tempera Paints. They are the best and most versatile tempera paints for kids. If you are budget conscious and just want to buy one kind of paint, go for this one.
If you love neon colors like we do, try Sargent Art Washable Tempera Paint. These are handy for coloring homemade art supplies like playdough, chalk paint, and oobleck. The paint acts like a thicker watercolor paint more than a traditional tempera.
If you are willing to splurge a little, we recommend Tempera Paint Cakes. They look like pan watercolors, but these tempera paint pods produce a nice, bright coverage, the neon is especially fun on cardboard.
And don't miss these multicultural tempera paints! They are perfect for painting self-portraits.
If you have little ones at home, or are looking for paint without the mess, you've got to try our all-time favorites: tempera paint sticks!
The Best Watercolor Paints
We LOVE liquid watercolors! They are super vibrant and great for all kinds of art activities, science experiments, and more.
And if you need a neon fix, you've got to try OOLY's Chroma Blends Neon Watercolors. We've used these for many art projects and just love the vibrant coverage.
Other Paints We Love
We love BioColor paints because they adhere to more surfaces (think painting pumpkins!). They are our favorite kids paint, even though they are little pricier. The metallic colors are especially fun.
Color Splash Neon Acrylic Paint is creamy, has thick coverage and great colors!
We hope this guide helps you find the best paint for your family! And if you are looking for more art supplies, check out our list of 25 Best Art Supplies for Kids.
More Art Supplies for Kids
Pin It for Later