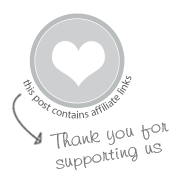 Do you know what the best kids paints are?
I've been trying and testing a large variety of children's paints for years.
Years.
And I keep coming back to the paints made and sold by Discount School Supply.
They are simply the best kids paints for arts and crafts
Excellent quality
Low price
Great color selection
Our favorite kids paints
Because of the awesome kids paints, and because they have lots of other great products and deals, I buy many of my kids' art supplies from Discount School Supply and have long referred friends and readers to them.
Pin It for Later