Hello friends!
Guess what today is? The launch date of my new book!
The Artful Year :: Celebrating the Seasons & Holidays with Crafts & Recipes
So exciting!
And since I've done all this once before, I'm less nervous and more just plain happy and excited. (Mostly.)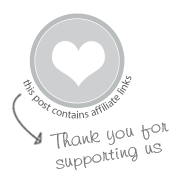 The Artful Year is available now in bookstores and online, so if you didn't pre-order a copy, you can get it from your local bookstore, Amazon, RoostBooks.com, Barnes & Noble, Powells.com, and other places that books are sold.
And today is also the beginning of The Artful Year Blog Tour!
I am so happy to have Rachelle Doorley from Tinkerlab kicking off the blog tour today! She's shared LOTS of photos from the new book as well as a Valentine's Day activity that she did with her daughters. You can see her lovely review here and enter for a chance to win a copy of the book!