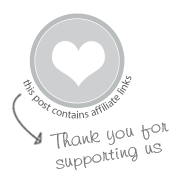 Kids arts and crafts books by Jean Van't Hul include The Artful Parent and now The Artful Year. Here's a bit about each, including where you can find more about them…
The New Book!

The Artful Year: Celebrating the Seasons & Holidays with Family Arts and Crafts by Jean Van't Hul.
Celebrate the seasons and holidays through art, crafts, and cooking together with my new book, released February, 2015.
The Artful Year takes you through the year with many creative ways to celebrate each of the seasons and holidays with arts and crafts, food, picture books, and more. It includes over 175 family-friendly activities!
You can read more about The Artful Year book here.
The Artful Year is available on Amazon, RoostBooks.com, Barnes & Noble, Powells.com, and at your favorite bookstore.
The Art Book for Children
The Artful Parent: Simple Ways to Fill Your Family's Life with Art & Creativity is the art book for children by Jean Van't Hul.
Winner of the 2013 Family Choice Awards and named one of the Amazon Best Books of the Year, this book provides the tools and inspiration to provide an art-rich environment that encourages children's creativity, imagination, and self-confidence. Topics covered include ::
Get started
Choose art supplies
Set up an art space
How to talk to kids about art
Fun arts & crafts activities
Read more about The Artful Parent book here or check out the more than 140 reviews for the book on Amazon (5-star cumulative).
The Artful Parent is available for purchase at RoostBooks.com, Barnes & Noble, Powells.com, Indiebound.org, Amazon, and at your favorite bookstore.
Review the Books
For all media requests, including review copy or excerpt requests, please contact Roost Publicity via e-mail at [email protected]. Thank you!