Photo of Jean Van't Hul by Rebekah Brackett of Brackett Studios
Welcome.
Hi! Thanks so much for stopping by. My name is Jean Van't Hul and I am the writer and children's art enabler behind The Artful Parent.
I live with my family in the beautiful mountains of western North Carolina. I am passionate about children's art and creativity and want to share that passion with you.
On The Artful Parent, I share ideas, information, and inspiration to encourage you to enjoy and share art with the kids in your life (whether in your home or your classroom). I write about children's art and creativity, seasonal crafts, and family fun. You can expect:
EASY and FUN kid-friendly arts and crafts
Unique Ideas as well as Tried-and-True Favorites
A Useful Resource with hundreds of art activities to keep your family happily creating and learning day after day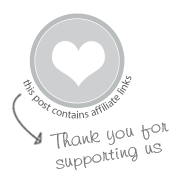 I have written two books about children's art, seasonal crafts, and fostering creativity.
The Artful Parent is full of tips on getting children started in art and helping your family live more creatively.
The Artful Year follows the four seasons with 175+ activities for seasonal and holiday arts and crafts.
My Art Background
I drew and painted my way through childhood, then went on to study art history and studio art at Wellesley College. My first jobs after graduating were at an art museum and an art magazine, although I later left the art world to work in nonprofit development.
After my first daughter was born, my interest in art was revitalized and I realized that I wanted to raise her in an art-rich environment and to encourage her creativity and imagination as much as possible. I read books about kids' art, including Young at Art by Susan Striker and First Art by MaryAnn F. Kohl.
Guided by the ideas I came across, I started a Toddler Art Group with several other moms and their toddlers. We met weekly and did everything from body painting and papier maché bowls to printing with flowers and making our own puffy paint. We also returned to the basics (painting, drawing, and collaging) again and again.
If you are interested in starting your own kids' art group, I have written a guide on how to start a children's art group.
Why Blog?
Started The Artful Parent was partly a way to chronicle and share the experiences with the children's art group, and also as a way for me to focus more on what it means to me to be an artful parent. I want to parent in a way that encourages creative expression, imagination, joyfulness, and a love of learning, not just in my daughters but in our entire family.
I also wanted to welcome others to join me as I attempted to be an artful parent.
Where to begin
If you're new here (Welcome!) you might like to start with my Arts and Crafts Directory or some of my more popular posts.
To Connect
Leave a comment on a blog post, e-mail my team at [email protected], use my contact form, or connect with me on Facebook or Instagram. I would love to hear from you! You can also subscribe to receive weekly inspiration via email, follow me on Pinterest, and subscribe to my YouTube channel.