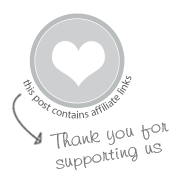 I am brimming with book news and excitement.
Over the past couple of years, The Artful Parent, my first book, has been translated into a few different languages and published in a few new countries.
There is a Russian version, a French version, a Korean version, and soon apparently, a Chinese version.
And now! Now it's going digital, too!
There are finally also ebook versions of book The Artful Parent and The Artful Year, created by my publisher and available on Amazon.
I find this so exciting!
So for anyone who would like to read my books on a Kindle or other device, you can! And for anyone who lives somewhere the print copies are not available, you can still read the books!
The eBook versions are available in just a couple days (on November 15th) and you can preorder them now.
The Artful Parent Books on Kindle
The Artful Parent: Simple Ways to Fill Your Family's Life with Art & Creativity
The Artful Year: Celebrating the Seasons and Holidays with Crafts and Recipes
I can't wait to see them on my Kindle!
In case you are not familiar with these books, here's a bit more about each ::
The Artful Parent Book
The Artful Parent: Simple Ways to Fill Your Family's Life with Art & Creativity
The Artful Parent has all the tools and information you need to encourage your children's creativity through art. You'll learn how to set up an art space, how to talk to children about their artwork, and how to choose the best art supplies (without breaking the bank). In addition, you'll learn how to repurpose and organize the piles of art created and even how to use kids' art activities to soften everyday transitions.
The more than sixty engaging kids' arts and crafts projects included here are accessible and developmentally appropriate for one- to eight-year-olds. The book includes activities for downtimes, action art for releasing energy, and recipes for making your own art materials.
The Artful Year Book
The Artful Year: Celebrating the Seasons and Holidays with Crafts and Recipes
In The Artful Year, you'll find a year's worth of art activities, crafts, recipes, and more to help make each season special. These artful explorations are more than just craft projects. They are ways for your family to create memories and mementos and develop creatively, all while exploring nature, new ideas, and traditions. The book includes:
Arts and crafts, using the materials, colors, and themes of the season
Ideas and decorations for celebrating the holidays together
Favorite seasonal recipes that are fun for children to help make (and eat!)
Suggested reading lists of children's picture books about the seasons and holidays
Pin It for Later