We are up to our necks in hearts here.
We like hearts as art and craft subjects anytime of the year, but as we near Valentine's Day it seems like it's all hearts all the time.
Lately we've been making heart suncatchers with ribbons and lace and other fun materials and so I thought I'd share a quick post of how we did it.
Heart Suncatchers with Lace and Ribbons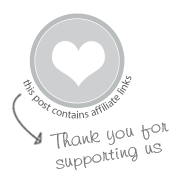 MATERIALS
Transparent contact paper (you can buy this with shelving liner in grocery stores and drug stores)
Scissors
Collage items such as ::
INSTRUCTIONS
1. Fold a piece of construction paper in half. Cut a half heart out along the fold. Open the paper to reveal the full heart.
2. Cut a piece of contact paper about the size of the construction paper. Remove the paper backing. Lay the contact paper on the table with the sticky side facing up. Center and press the construction paper frame over the contact paper.
3. Press your suncatcher collage materials to the sticky paper in any arrangement or pattern desired. To layer, you can use transparent tape to add elements over each other.
4. When your design is finished, add a second piece of contact paper to sandwich the collage materials inside. Cut around the heart to create a heart-shaped frame.
5. Hang in a sunny window or give as a Valentine's Day gift. This is one of Maia's suncatchers, above.
Alternately, you could make your heart suncatchers with washi tape borders as Daphne and I did on Monday.
These are just as beautiful (maybe even more so!) but a tad trickier to work with.
Basically, you tape a piece of contact paper to the table, sticky side up. Draw a heart on it. Then fill the heart area with lace and ribbon and washi tape. Add a second sheet of contact paper to sandwich the design inside, cut around the edge of the heart, then run a piece of washi tape along the edge of the heart as a frame and to attach it to the window.
The washi tape frame isn't perfect and ends up being puckered because of the curved edges, but I still think it looks nice.
Pin It for Later