Valentine's Day activities for kids including Valentine art projects, baking ideas and books for celebrating love & friendship.
Updated December 2022
It's February! And you know what that means, right? It's time to start thinking about homemade valentines and Valentine's Day crafts!
If you haven't already, that is.
We get started including hearts in our creative making and playing on the early side. Sometimes a full month in advance, because, well, HEARTS! But in the interest of keeping things a little more seasonally appropriate for the rest of you we decided to wait until February 1st for this post.
So here you go!
A whole month of Valentine crafts and activities for kids, including heart art, craft projects, handmade gifts, Valentine treats, books about Valentine's Day, and more!
Valentine's Day Activities for Kids
5 Valentine Art Project Activities
There's always simply drawing, collaging, or painting on heart-shaped paper, but here are some more elaborate heart art activities.
2) Faux Stained-Glass Valentines with Black Glue
3) 12 Valentine Process Art Ideas
4) Papel Picado
5) Melted Crayon Heart Paintings
6 Easy Valentine Crafts for Kids
6) Suncatcher Heartstrings with Melted Crayon Hearts
8) Coffee Filter Hearts for the Window
9) 10 Valentine Crafts to Make from Kids' Process Art
10) Make a Valentine's Day Garland
5 Homemade Valentines Kids Can Make
(See also the color-mixing Valentines under heart art activities and the process art Valentine's under crafts above.)
12) DIY Valentines for Kids with Cardboard Hearts
14) Get Creative with Metallic Art on Black Hearts
16) Easy Foil Heart Valentines
4 Valentine's Day Activities for Kids
17) Try an Interactive Heart Drawing Activity
19) Hearts and Lace Prints in Playdough
20) Process-Oriented Lacing Heart Valentines
5 Homemade Gifts for Valentine's Day
21) Air Dry Clay and Lace Heart Ornaments and Magnets
22) How to Make Heart Shirts for Kids
24) How to Make DIY Gift Bags for Valentine's Day
25) Clay Coil Hearts
4 Valentine's Day Baking Activities
You can cook just about anything in a heart shape, right?
26) Heart-Shaped Cherry Hand Pies
27) Make Cranberry Oatmeal Heart Cookies
28) Make Heart-Shaped Candy Cane Lollipops
29) Make Peanut Butter Cups in Heart Molds
Read Valentine's Day Books for Kids
30) Read some of our favorite Valentine books and try some creative art projects to go with them.
31) Head to the library and check out some books about Valentine's Day.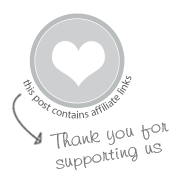 Need some suggestions? Ask your children's librarian or try some of these:
Would you like a printable version of 30 Valentine Activities for Kids to hang on your fridge?
If you missed it, clear your cookies & refresh this page!
More Valentine's Day Crafts for Kids
Pin It for Later