Paint and decorate cardboard hearts in this fun process art activity for Valentine's Day. These DIY Valentines for kids are so easy to make!
Updated December 2021
I'm so excited to share these colorful cardboard hearts that my son & I made together for valentines. As a kid, I always loved making my own valentines for friends in elementary school so I was excited to begin this new tradition with my son.
These are super easy and each one is unique (something I love about process art). If you're looking for DIY valentines for kids that are a little off the beaten path, this project is for you!
Last year, I decided to try these with our toddler art class but swapped in big cardboard hearts and I loved them just as much. They made sweet wall hangings that I know I'll pull out year after year.

We used Mala squeeze paint from IKEA for this project which provided bright, beautiful coverage on the cardboard. If you've never tried this paint, I think you'll like it! But certainly any acrylic or tempera paint will work as well.
DIY Valentines for Kids
MATERIALS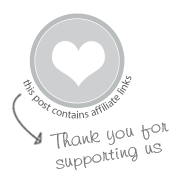 INSTRUCTIONS

Paint cardboard

This was a two day project for us. The first day my son happily squeezed (a lot of) paint onto pieces of cardboard.



Because there was so much paint, we put two pieces of cardboard together for some smush painting. In my experience, kids are wild about making blotto prints and the process creates beautiful swirls of color.



Cut heart shapes

After letting our cardboard dry, we came back to this project a few days later. I cut the cardboard into heart shapes and we talked about giving these valentines to our friends u0026 family.



Decorate the valentines!

Use whatever craft materials you have at home such as pom poms, glitter, ribbons, sequins, googly eyes, feathers–any of these will work great to add to the valentines.



Then grab a bottle of glue and let your little (or big) kid squeeze away.



We ended up with quite a lot of glue sitting on the cardboard, perfect for glitter and pom poms.

Let dry!



Homemade valentines take a little extra time but are so worth it and the process is so fun for kids–and adults too!
I hope you enjoy trying your own variation of these easy DIY valentines for kids. If you give this project a try, we'd love to see it! Tag #artfulparent on Instagram.
More DIY Valentines for Kids
Pin It For Later