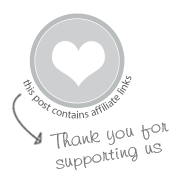 Thank you all for your ideas on my post about whether or not children's easels are necessary!
The gist of your comments seemed to be that you need to shake things up a bit in order to keep the interest alive in an easel. If you leave an easel in one place with the same art materials all the time the children will start ignoring it (as Maia was doing with ours). Duh! This makes complete sense to me now. But I really thought I was doing the right thing by provided a "dedicated art space" in the form of the easel set up with basic art materials.
I'm still all for dedicated art spaces, but I understand now that dedicated does not mean static. I've tried many of the ideas you mentioned and am happy to say that they work! Here they are, with pics…
1. Set up the childrens easel in a new location.
Our Melissa and Doug easel
had been standing in the living room for over a year. I've since set up the easel in the kitchen, Maia's room, and the backyard. I haven't tried the studio yet, but that's next up.
2. Provide glue sticks and construction paper shapes so they can do a collage on the easel.
Maia found her easel set up with collage materials first thing in the morning and started gluing while still in her pajamas! Later, when art group kids came over, some of them continued with the collage making at the easel.
3. Set up the chalkboard side of the easel with a cup of water and a paintbrush for water painting.
Maia loved this! She painted over the entire chalkboard surface, requested a cloth to dry it off, and then painted with water again.
4. Create felt board scenes on the easel.
Attach a large piece of felt (or a felt board) to the easel with clips and provide a variety of felt shapes, animals, people, etc. to stick to the felt board. This is one that we picked up in desperation at a Cracker Barrel on a road trip. The felt is attached to a stiff board so is good for traveling, but I would like to try making my own one of these days.
5. Try a new art material on the easel.
I bought Maia a set of Rose Art squeezable glitter glue sticks because of her fascination with squeezing and with glitter. She enjoyed trying a new art material, but I wasn't crazy about the sticks overall. I had a really hard time removing the stopper and re-screwing the tip back on. Maia was able to squeeze the sticks, but not without difficulty. Do any of you use a different brand of glitter glue stick that you'd recommend?
6. And, last but not least, PAINT at the childrens easel!
Why didn't I do this before?!! This is what easels are for, right? And Maia absolutely loved painting on it. She even surprised me by making deliberate shapes and naming them. From left to right (above): a grandma with a baby, a person, a girl, and an eye (I?). She also made a painting that she said was a stream, and several that she called "a grandma with her babies sleeping in a nest."
Maia really enjoyed painting with two colors simultaneously, mixing her colors directly on the paper.
And here, her paintings from the morning's painting session (about 20 minutes total) on the drying wall.
So, as you can see, all I needed to do was shake things up a bit. I started my last post by saying I didn't have any recent photos of Maia working at her easel
, and now I have a bounty of them. Thank you again for all of your wonderful ideas! Please let me know if I missed any good ones…
UPDATE: We've had the same Melissa and Doug adjustable childrens easel for almost 8 years now and it's still going strong! The kids continue to go through phases with it and I continue to change things up (sometimes) but it still gets regular use.
Pin It for Later