Splatter painting is a favorite action art activity for kids of all ages! Here are tips and tricks plus ideas for what to do with the finished artworks.
Updated July 2023
Have you done splatter painting with kids? If so, you know how fun this action art activity can be.
There's splatter painting and then there's splatter painting.
One thing is for sure:
Splatter painting is a big-time favorite with all the kids we've known. We love it so much that it's included in The BEST Art Ideas for Kids!
We've done art with many kids over the years – in weekly art groups, art classes, with our own kids, and with their friends – and everyone loves this action art activity.
Heck, we love it, too!
Splatter Painting for Kids
Okay, that's enough gushing! We're going to share the best instructions for trying splatter painting with kids (don't worry, it's easy!) as well as some tips and tricks we've learned from the countless times we've done it.
The best thing about splatter painting is it's versatile! You can do it:
Small or big
On paper, canvas, or cardboard
With watercolors, tempera, or acrylics
With toddlers, preschoolers, big kids, and even adults
Plus we'll share some ideas for what to do with your finished splatter art.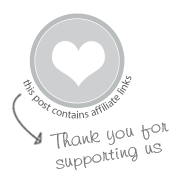 MATERIALS
*A somewhat liquid or runny paint is best. (All the better for splattering with, my dear) We've used all different kinds, including liquid watercolors, watered-down tempera paint, and watered down craft acrylics.
INSTRUCTIONS
Set up for the mess

If you're doing your painting OUTSIDE, simply lay your paper on the ground and go at it. (We've used cardboard as a sturdy surface, but it isn't necessary.)

If you're brave enough to do splatter painting INSIDE, we recommend covering your work surface with a drop cloth and doing it on a smaller scale (think wrist flicks instead of whole arm flicks).



Start splatter painting!

Dip your paint brush or spoon into the paint then flick your wrist to splatter the paint across the paper.



Repeat!

Continue splattering with one or more colors until you're happy with your painting.
Then, let dry.


Encourage your child to experiment with a range of splatter motion: try brief wrist flicks or expansive wrist flicks. Splatter with your whole arm, upper body, or entire body. See what happens when you splatter close to the surface or far away. Try circular motions or up and down motions.
What to Do with Your Splatter Art
Now that you've had fun painting, what will you do with your splatter art? Here are some ideas…
More Art Ideas for Kids
Want even more creative ideas?
Check out our Artful Parent Starter Pack!
Engage your kids through art and creativity with this printable booklet where you'll find all of our best tips, tricks, and ideas for getting started on your artful parenting journey!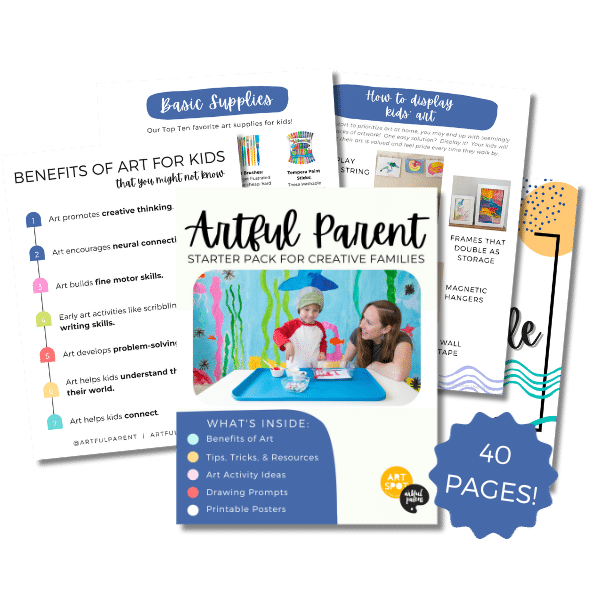 Pin It for Later