Looking for painting activities for your preschoolers?
Here are 11 of our all-time favorites that are process-oriented and developmentally appropriate yet super fun. Everything from spin painting and puffy paint to watercolor resist and shaving cream marbling.
And, bonus! The results are usually pretty cool, too.
First, a quick note about paints.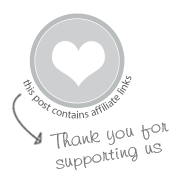 We use and love a variety of paints, but our favorites for the preschool age are:
Painting Activities for Preschoolers :: 11 Favorites
Spin painting is such a fun painting activity for preschoolers as well as older children! We use a salad spinner for our spin art, but I've seen this done with a special purchased spin art kit as well.
I don't know about your kids, but mine love marbles. And painting with paint covered marbles is a favorite that we return to again and again. We've even used this technique to make spider webs at Halloween!
If you haven't tried shaving cream marbling yet, you must! So fun and so beautiful.
Body tracing art is a lovely way for preschoolers to create self portraits, work on self-image, and to work large.
Who doesn't love splatter and drip painting? This one is a messier, action-oriented art activity best suited to outdoors.
Who says you need paint brushes to paint? Try rolling your paint onto paper with a mini paint roller (sold for painting trim) or rolling the wheels of a toy car through a puddle of paint.
7. Watercolors + salt and alcohol
Kids love to see how watercolors react with different materials! This post has a lot of fun watercolor techniques to try with children.
A childhood classic, watercolor resist can be done a number of different ways. These artworks are fun to make and beautiful enough to give as gifts.
9. Squeeze painting with puffy paint
Puffy paint is easy to make with materials you already have and preschoolers just love squeezing out the paint to make designs.
This is one of these art activities that never grow old. Watch the magic of paint traveling along salt-covered glue lines.
I couldn't write a post about favorite art activities for preschoolers without including shaving cream painting! We've done this on mirrors, the window, and on poster board.
How about you? What are your preschooler's  favorite painting activities?
Pin It for Later ::