Our list of our favorite kids art projects! These art ideas are easy, fun and work for a wide age range of children.
Updated July 2023
For years now, we've been working on a list of favorite art ideas for kids. Every time we try a new art activity, or even revisit an old favorite, it gets measured against the list in our head.
To get included on our list of favorite and best art ideas, it needs to fit the following criteria:
The process is fun and open-ended.
It's easy to do.
It's the kind of activity that kids want to do over and over again.
Plus, the end result looks pretty great, too.
Who wouldn't want to do those art projects?!?
Here are our top 10 favorite kids art ideas.
Art Ideas for 2023
This is an all-time favorite kids' art activity that is loved by all ages from toddlers on up. Plus, it uses materials you already have! Glue, salt, and either liquid watercolor paint or food coloring. This activity is so fun for seasonal variations too!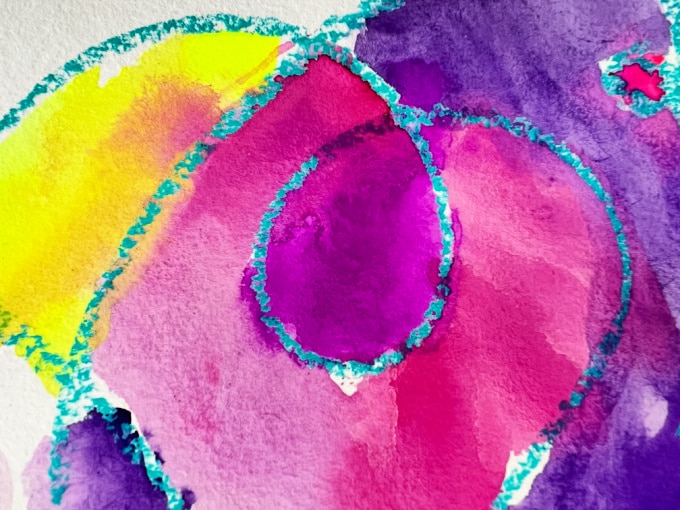 Watercolor resist techniques are so fun for kids to explore! The simplest version is to draw with crayons on watercolor paper, then paint with watercolors to see how the wax resists the paint!
If your kids love this, be sure to try salt resist painting, tape resist art and alcohol resist painting.
Make beautiful tissue paper suncatchers to hang in the window! Or try a nature suncatcher by using flowers and leaves and a paper plate as the frame for a lovely spring or summer decoration.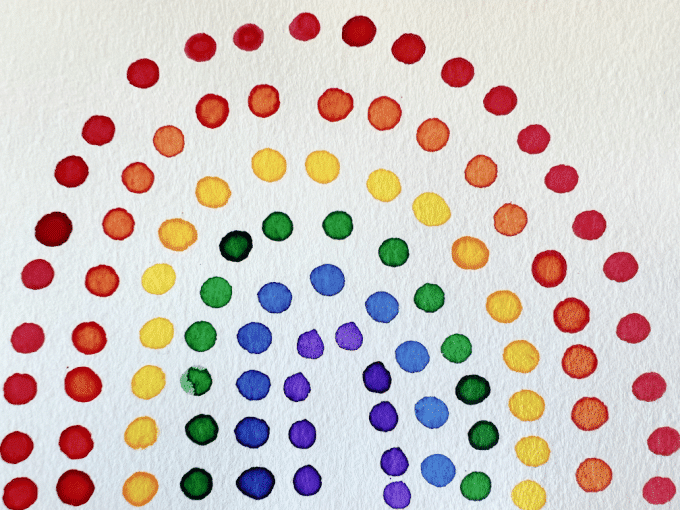 This twist on watercolor painting uses Q-tips instead of paintbrushes, and is one of our standby, super-easy-yet-interesting activities. Kids love making dots with paint, and then connecting them and seeing how the colors blend. You'll find even more fun ways to make art with dots HERE!
The best, easiest, and cheapest DIY marbled paper is done with shaving cream marbling. It's fun and mesmerizing to watch paint swirl and transfer from the shaving cream to paper!
If your kids love this, be sure to try one of our 6 Easy Paper Marbling Techniques including Marbling with Oil + Food Coloring.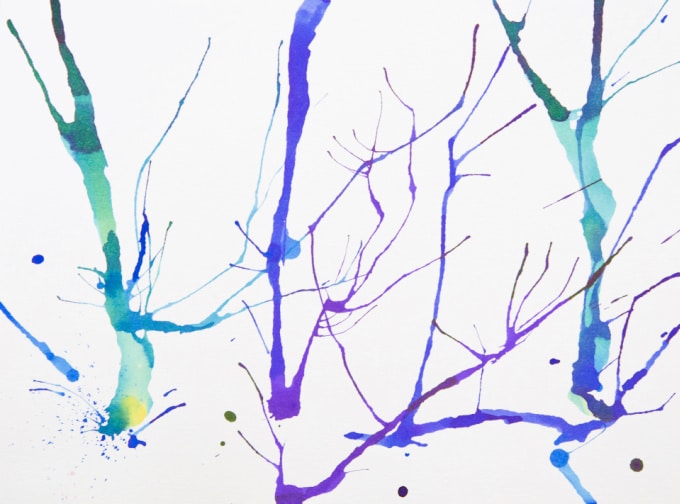 Blow painting with straws is simple and yet lots of fun for kids of all ages! Use a straw to blow liquid paint around on paper, creating interesting designs.
Here are some of our favorite creative playdough ideas for kids, including making fantastical creatures, using poke-ins, trying playdough mats, forming letters, and pretend play.
Here are our favorite recipes for no cook playdough and cooked playdough.
Symmetry painting is also known as blotto painting, blot art, smush art, squish painting, and more.
Regardless of the name, kids of all ages love it. It's easy, fun, and the result is unique every time. Create butterflies, hearts, or just fold a piece of paper, drop a few blobs of paint and fold over the paper!
Spin painting is a favorite kids art activity that can be done with a salad spinner or with a kids spin art machine.
Splatter painting is exactly what it sounds like! This action art activity is a big-time favorite with all the kids we've known. Super easy, super fun, and super messy, you've got to try it!
How about you? What's on your list of top 10 all-time favorite art activities for kids?
By the way, if there are some art activities on the list above that you haven't tried yet, we promise you they are good ones that are worth exploring with your kiddos. And if there's something on that list that you have done, perhaps it's time to revisit it?
More Ideas for Creative Families
Want even more creative ideas?
Check out our Artful Parent Starter Pack!
Engage your kids through art and creativity with this printable booklet where you'll find all of our best tips, tricks, and ideas for getting started on your artful parenting journey!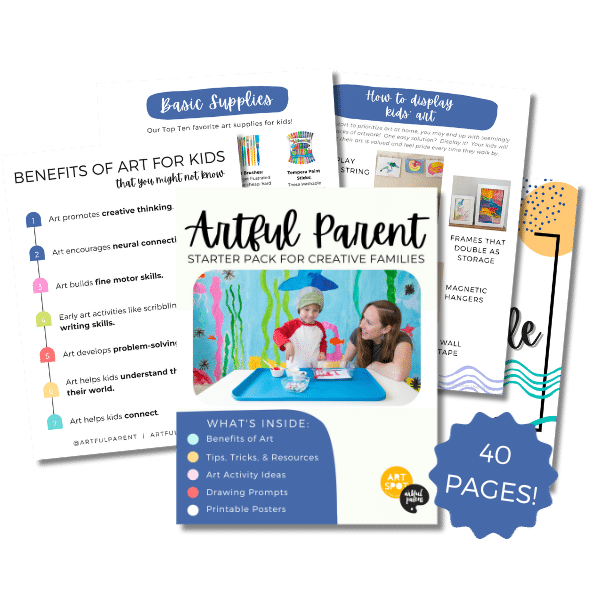 Pin It for Later