This summer, try swimming pool painting with your kids! Roll paint-covered balls around your kiddie pool for a fun action art activity!
Updated July 2023
Looking for a fun summer art activity for kids? We love swimming pool painting!
We've done something similar on a much smaller scale with marble painting. But for this activity, you use a kiddie pool, a large sheet of butcher paper and several balls dipped in paint.
The result? A super fun action art activity AND big, abstract piece of art! And when you're done painting, simply wash everything (and everyone!) off with the hose!
Here's how to do this awesome painting activity.
Swimming Pool Painting for Kids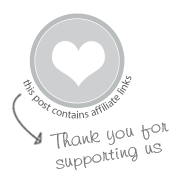 MATERIALS
INSTRUCTIONS
Set up the activity

To start, tape a large sheet of paper to the bottom of a plastic swimming pool. You can use easel paper or large pieces of construction paper. Then pour tempera paint into pans or shallow dishes (plastic or metal is probably best!).

Then, have your kids gather an assortment of balls – bouncy balls, tennis balls, wiffle balls, and softballs are all great options. You can also do this with water balloons! When the painting is over, have a water balloon fight!



Paint!

First, put the balls or water balloons in the paint dishes and cover them with paint.

Then, drop the paint-covered balls in the swimming pool and roll them back and forth and all around by tilting the pool.

Keep going!

You can add more balls and more colors and keep rolling. Or you can put in a fresh piece of paper in the pool and start fresh!
All the kids we know love this activity. It's summery, it's paint-y, and it usually ends with the hose!
Have you tried swimming pool painting?
More Summer Art Activities for Kids
Pin It for Later