Here are 100 fun summer crafts and activities to keep the kids engaged all summer long! Includes summer craft ideas, art activities, fun science and more.
Summertime, and the livin is easy… I love summer because of the tank top weather, the profusion of natural life all around us, the unscheduled days, and the bounty of fresh fruits and vegetables (fresh, sun-ripened tomatoes from the garden!).
To me, summer means hiking, beach trips, nature art, water play, and all kinds of fun summer crafts.
Today, I'm sharing more than 100 summer crafts and activities to help you sail through the summer months with a little more ease and a lot more fun and creativity.
Let's hope there's plenty of unscheduled free time for pure play and creative expression, but we all know that's best balanced with a few good activities up our sleeves.
So here's a list of awesome summer crafts, art projects that are perfect for summer, and other summer activities for you and your family to pick and choose from all summer long.
I know how busy you are, though, so I've made it easy for you. Besides this blog post, I'm also making a printable list for you to keep on your fridge for when you need ideas.
100 Summer Crafts and Activities for Kids
There are a lot of good ones here! More than 100, actually, but who's counting? Choose a couple to try now and grab the printable list for when you're ready for another summer craft idea or activity for the kids. Happy summer and happy artful parenting!
25 Summer Crafts for Kids
1. Make your own beaded bubble wands
2. Try some melted bead suncatchers
3. Make this paper plate butterfly craft (marble the paper plates first or decorate the wings another way!)
4. Fashion fruit necklaces (edible jewelry!)
5. Explore melting crayons on rocks (if you haven't tried this yet, you must! So fun, plus they make great gifts and decorations)
6. Make cute macrame rock necklaces
7. Use flowers and leaves to make butterflies, birds, and faces on this flower suncatcher craft (on Let's Lasso the Moon)
Summer Crafts for Kids Continued…
8-18. If you're headed to the beach, make sure to try some of these 10 ocean crafts for kids!
19. Bring extra shells home to make melted crayon sea shells (the bead "pearls" inside are extra fun)
20. Explore the world of tie dye with simple silk scarves (or go all out with T-shirts)
21. Try Sharpie tie dye to make your own comfort pillows, ice packs, or bean bags (we've done this for all three!)
22. Make and decorate colorful paper twirlers and spinners
23. Learn how to make paper pinwheels (on Childhood 101)
24. Dye pasta into fun colors and use it to make colorful pasta jewelry
25. Make a God's Eye (or Ojo de Dios) weaving (on Art Bar Blog)
73 Summer Art Activities for Kids
Here are a few of kids' art activities with summer themes:
26. This ice cream art is an easy printmaking activity for kids
27. Butterfly symmetry paintings are simple yet so much fun!
28. Try some edible art! Make grape and toothpick sculptures (and then eat them)
Summer is also the perfect time to try some fun, but messy, action art activities in the backyard or local park.
29. Bubble printing with bubble snakes
31. Water balloon painting (on Let's Lasso the Moon)
32. Splat painting (SO much fun!)
33. Splatter painting like Jackson Pollock
Want MORE ideas for summer arts and crafts? Here are 65 perfect for summer… :)
34-55. 21 Outdoor Art Ideas
56-89. 33 Nature Art Ideas
90-101. 11 Patriotic Art Projects for the 4th of July
18 Science Experiments Perfect for Summer
102. Raise butterflies from caterpillars, then release them into nature
103. Try the melting ice science experiment with salt and color
104. Experiment with goop. Here are 13 super fun things to do with Oobleck
105. Send the kids outside to make their own fizzy glitter potions (a super fun sensory play idea!)
106-120. 14 of the best kids' science experiments to try at home (make a baking soda volcano! try the geometric bubbles!)
5 MORE Summer Activities for Kids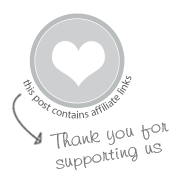 121. Blow bubbles! (Here's how to make homemade bubbles)
122. Build (and paint) your own backyard playhouse
123. Make your own obstacle course (or host your own backyard Olympics!)
124. Water play! For example, slide on a Slip 'n Slide (or your own DIY version)
125. Play fun DIY outdoor games with rocks
Would you like a printable version of 100+ Summer Crafts & Activities for Kids to hang on your fridge or refer to all summer long? You're in luck! Just click on the link below and get a PDF delivered straight to your inbox!
CLICK HERE for the printable version of 100 Summer Crafts & Activities!
How about you? What are your favorite summer crafts and activities for kids? Something from this list or something different? Please share in the comments!
Related reading: 11 Ways to Have a Creative Summer with Kids
Pin It For Later