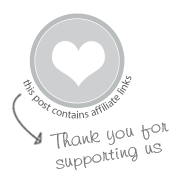 We have a new pottery wheel for kids.
Maia set it up yesterday along with all the pottery tools (that came with the wheel) out on a table in the studio and started throwing a vase.
Daphne watched for a while with Daine, the guinea pig, and then started playing with the old pottery wheel. After a while she told me, in frustration, that it didn't work and I told her that she needed to plug the foot pedal cord into the pottery wheel. She did, then cut some clay off the big block of clay
, and started trying to figure out how to throw a pot on her own (on top of the washing machine with the guinea pig beside her!).
When I realized that she wanted to be doing what her big sister was doing, I cleared space on the table and moved her pottery operation down across from Maia's.
Using a Pottery Wheel for Kids
Maia grumbled for a minute, but I told her that Daphne wanted to learn how to use the wheel, too, and needed to watch her.
She suddenly turned into the most helpful teacher and walked Daphne through the whole process—sometimes from her own wheel, sometimes going over to the other side and showing Daphne on Daphne's wheel and clay.
She showed her how to center and stick the clay, how to wet it, how to shape it, how to stick her thumb in and begin to make the cavity in the pot as the wheel turned, and finally, how to take off the cup/bowl/vase when it was finished and set it aside to dry.
It was awesome!
Daphne made two clay pots and was so content, so happy, with her hands covered in wet clay, working the pottery wheel opposite big sister, and making things.
I set up a large bowl of warm water in the studio, along with some soap and paper towels (I've ruined regular white towels with red clay before) for them to wash up and contain the mess.
All in all, the girls had a blast.
The pottery wheels are still set up so they can continue to work with the clay and throw clay pots as they like over the next few days.
Where to Buy a Pottery Wheel for Kids
So now we have two kids pottery wheels—both look (and are) equally cheap and plastic-ky, yet both kept the kids completely and totally happy.
Do Art Pottery Studio by Faber Castell (this is the new one we have)
Pottery Wheel by Craft Project Ideas (this is the kids pottery wheel that we've had for a while now and that I wrote about in this post)
The Faber Castell pottery wheel gets the best reviews on Amazon, in case you're wondering; the rest of the many kids pottery wheels listed get pretty abysmal reviews.
I wonder if there's an inexpensive, yet real, pottery wheel for kids (or for adults yet inexpensive/small/easy)? Anyone know? If so, I would consider buying one, but frankly, the kids are completely content, excited even, with their plastic pottery wheels.
As before, the kids are just air drying the pots they made and will likely paint them with acrylic paints once they are completely dry.
Maia asked about a kiln, though, and I may look into the possibility of getting their clay creations fired somewhere…
sometime…
maybe…
Pin It for Later