How to make clay leaf prints and pendants with air dry clay. This easy nature craft project is fun for kids and creates a beautiful finished product.
We love making leaf prints, whether on fabric, paper, clay, or even plaster of paris. The process is so satisfying and the results capture the natural beauty of leaves.
We started making clay leaf prints using air dry clay recently after seeing the idea in Cathy James' new book, The Garden Classroom. The process is much the same as the nature prints in sculpey we used to make quite a bit, but the material is more kid-friendly and easier to work with.
Here's how we made these beautiful prints…
First, I'll show you a video tutorial, then I'll give you the step-by-step instructions.
Clay Leaf Prints and Pendants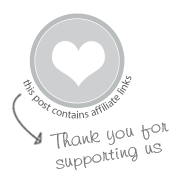 MATERIALS
Small leaves and ferns
Wax paper, parchment paper, or a plastic placemat/tray
Drinking straws
String or elastic thread
Watercolor paint (optional)
Beads (optional)
*A note about the clay: We used Crayola air dry clay and thought it worked well for this project. We've tried Sculpt-It air dry clay before as well and it worked okay, but not as well. Homemade air dry clay would be worth a try as well. As would regular potter's clay.
INSTRUCTIONS
Arrange your leaf

Lay a small leaf on the wax paper, vein side up.

Prep your clay

Pinch off a small piece of air dry clay (maybe a tablespoon or two) and roll it into a ball between your hands.

Set the clay ball on the leaf

Then press down with the palm of your hand to flatten it.

Remove the leaf

Carefully lift the clay disk, turn it over, and peel away the leaf.



Make a hole to hang your disk (Optional)

If you'd like to hang your leaf print, poke a hole at the top of your disk with a drinking straw.



Repeat!

Repeat the process with additional leaves and clay balls.



Let dry thoroughly

This may take two to three days.



Decorate Your Clay Leaf Prints

If desired, paint the clay leaf print with watercolors. Here are Maia's leaf prints.


And mine.
And Daphne's. All quite different.
You can also decorate them with colored pencils.
Make Ornaments and Pendants with the Clay Prints
A great way to use these clay leaf prints is to make an ornament or pendant. To do so, thread string through the hole and tie to form a loop for ornaments or a pendant. Add beads if desired. You can also string several clay disks together into a garland.
Wouldn't these make nice gifts?
Maia made these two pendants for friends. And Daphne gifted one of hers as well.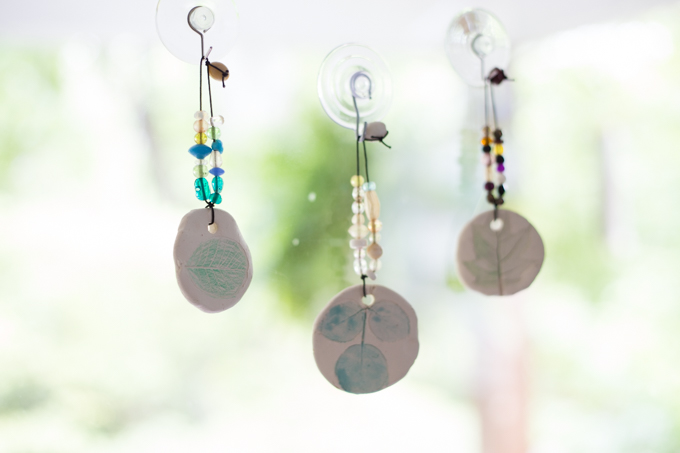 I made a series of ornaments.
Note: If you make your leaf prints without holes, they can be decorations, part of a seasonal nature table, given as gifts, or used for pretend play (ours were used as pretend cookies quite a bit for a while).
Pin It For Later