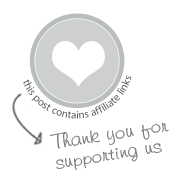 We received a box of wood bits and pieces
in the mail a while back and Maia was immediately inspired by the different shapes and sizes to create a wood sculpture out of them.
This is a box I ordered from Discount School Supply (another new product they are carrying; Yes, I'm a sucker for trying it all!), but you could totally just use regular old wood scraps (as we did for these wood sculptures) or pick out various interesting wood bits from the hardware store or craft store.
Maia enjoyed sorting through the box and choosing the wood shapes that inspired her.
Using glue, she attached bunny heads (cat heads?) to a series of wood blocks.
Then glued the blocks together…
…and stacked them into a pyramid.
As you can see, we used Gorilla wood glue. In the past, we've used regular white school glue for wood sculptures, but they didn't hold together as well.
Once the glue was dry, Maia painted her new wood sculpture with liquid watercolors
which is wonderful for staining wood.
MaryAnn Kohl suggested we give it a try. We've used it on popsicle sticks, wooden clothespins, and wood plaques before, but not on sculptures.
Et voila! She presented her very color saturated wood sculpture to me for my birthday a couple of weeks ago. I love it.
Now she's talking about making a train with the rest of the wood pieces….
Have your kids made things out of wood?
More Kids Wood Sculpture Ideas & Inspiration