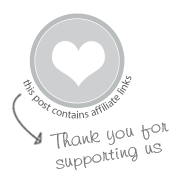 We made salty watercolors with the Toddler Art Group yesterday.
It's an activity from MaryAnn F. Kohl's book, Scribble Art: Independent Creative Art Experiences for Children. (I've used her First Art book a fair amount, but am new to Scribble Art.)
It's supposed to be one of the favorite art experiences for the kids that Kohl has worked with.
What I'm not so sure about is the "gently touch" part. Some of the toddlers get it, but some paint or scrub with the brush which Kohl warns against. After all, that's what they're used to doing with paint brushes.
Either way, the toddlers enjoyed it, which is the important thing.
Salty Watercolors with the Toddler Art Group
MATERIALS
Mat board* or card stock
Glue bottle
Salt
Paint brush
*The reason for using mat board is that if you use regular paper the salty watercolors buckle and crack when drying.
How to do Salty Watercolors
1.) Draw a design on the mat board with the squeezable glue bottle.
2.) Pour salt over the design then tilt the board so the extra salt falls off.
3.) Gently touch the tip of a watercolor paint-soaked brush to the salt/glue design and watch as the paint travels through the design.
We had mixed success with our salty watercolor project.
Like many of our art activities, it was a learning experience for both the parents and the toddlers.
This one had more steps ("drawing" with the glue, covering the glue with salt, and touching a paint-loaded brush to the design) than most of our projects and also required a level of self control for the paint brush step.
Some of the kiddos definitely painted and scrubbed with their paint brush.
It was a fun project though and the end result is pretty cool.
I think we'll try it again in a few months.
Here's Thalia's salty watercolor painting above and a detail of the painting below.
I wanted to share the wet and dry results with you since the difference is more than I expected. The painting on the left is still wet and the one on the right is the dried salty watercolor.
Here are more photos of the finished salty watercolors ::
More Salty Watercolors
We did the salty watercolors art project again when the kids were older. They loved it!