These watercolor techniques for kids are exciting and interesting alternatives to basic watercolor painting. The ideas include combining watercolor painting with salt, rubbing alcohol, different resist methods, and more!
We've been experimenting lately with different watercolor techniques for kids, adding new twists to our favorite tools and techniques as well as trying out new ideas.
Our experiments include dropping, spreading, adding rubbing alcohol and salt, using the watercolors with water and without, and painting on the light table. I have lots of photos and (super simple) instructions to share with you.
But first, a few notes about art materials.
WATERCOLORS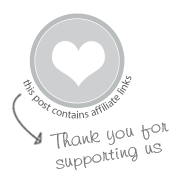 Liquid watercolor paints
 are one of our all-time favorite art materials and most of what you will see in this post was done with liquid watercolors.
However, we used watered down food coloring for some watercolor painting and experimenting yesterday. The results were surprisingly hard to distinguish from the liquid watercolors. So if you haven't made the plunge to order liquid watercolors yet, give the food coloring a try.
I've also heard that you can make your own liquid watercolors from old dried-up markers…
PAPER
We used watercolor paper for these experiments—it really is the best for painting with watercolors because of the thickness and texture.
I like the Strathmore 300 Series Watercolor pad but the watercolor paper
 from Discount School Supply is okay, too.
We've also used watercolors on poster board and tag board and it works okay.
TOOLS
The tools you'll see in this post include droppers
 (inexpensive and so worth buying for all sorts of art fun as well as science experiments), paint brushes
, small paint cups in a base
 (not necessary, but inexpensive and helpful), art mats
 and art trays
 (great for protecting your work surface but you could also use newspaper or a waterproof tablecloth).
ADDITIONS
Salt is likely already in your kitchen and rubbing alcohol in your bathroom cupboard but both are also readily and inexpensively available at grocery stores and drug stores.
Ready to learn some fun watercolor techniques for kids? Here goes…
7 Watercolor Techniques for Kids
1. Create bubbles with droppers
This experiment was interesting and held both Daphne's and Maia's attention for long periods.
We dropped the liquid watercolor paint onto the watercolor paper, expecting it to spread. But it didn't!
The paint bubbles held their shape even an hour later. This experiment reminded me of the surface tension in the penny experiment with water we did last year.
Note: This worked on the thicker watercolor paper we used but not when we tried it on regular paper.
2. Drag watercolor paint for spikes and suns.
Next we experimented with dragging the watercolor paint out of the bubbles and around the paper using the tip of the droppers as well as toothpicks.
This was lots of fun and resulted in interesting designs.
Daphne blotted up the extra paint from her painting, let it dry, then added pen drawings on and around the watercolor designs.
3. Watercolors on the light table
While Daphne's friends were over, I set up a watercolor painting activity for them on the light table. The vibrant liquid watercolors were extra beautiful with the light shining up through them!
I taped a sheet of easel paper to the top of the DIY light table rather than watercolor paper, because it was larger and thinner and would allow the light to pass through more readily.
4. Water designs + watercolor paint
Yesterday, we experimented with painting water designs first then dropping the liquid watercolors onto the water and watching the paint spread to fill the water designs.
This reminded me a lot of raised salt painting and watching the watercolor paint travel along the glue lines.
Maia created a ladybug as well as some more abstract paintings using this watercolor technique.
I made quite a few circles (with watered down food coloring)…
…and a larger Earth painting (again with watered down food coloring).
And Daphne made some abstract art with a combination of this technique and some others.
5. Rubbing alcohol designs in watercolors
This one was our favorite! It was mesmerizing to watch the drops of rubbing alcohol react with the watercolor paint and create circular designs.
I'd seen alcohol used with watercolors online and in books but never tried it until yesterday.
I wish I had tried it years ago! It was so easy and so fun. Addictive, even.
You could definitely smell the alcohol which didn't bother Daphne or me, but made Maia cover her nose (which she did painting after painting).
6. Salt + watercolors
We've been sprinkling salt on our watercolor paintings for ages and love the designs it creates as the salt absorbs the water in the paint.
We usually use cheap table salt (such as Morton's) but have tried various other salt sizes with different effects. (We rub the salt off after the painting has dried.)
7. Watercolor resist
There are so many great watercolor resist techniques and we love them all. Daphne recently created this alphabet poster with oil pastels and watercolor paint. Some other fun watercolor resist ideas include sticker resist, tape resist, rubber cement resist, and melted crayon resist.
How about you? Have you tried any of these watercolor techniques for kids yet? Which ones do your kids like the best?
Pin It For Later