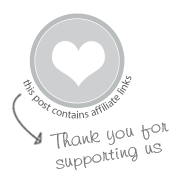 Plaster of Paris is a fun material to work with. It starts out as a powder, you mix it with water to make a thick gooey liquid that you can pour, color, shape, or press fun things into, then it dries fairly quickly into whatever shape you've chosen.
You can buy it at the craft store, at the hardware store, or online.
Here are some fun kids arts and crafts projects to try with plaster of Paris. The first 5 we've tried and loved. The second 5 look awesome and are on our list to try soon.
Five plaster of Paris crafts we've tried
1. Sandcasting at the beach or in the sandbox.
2. Plaster casting with playdough molds
3. Leaf casting with plaster of Paris (and more plaster leaf casting)
4. Plaster of Paris sculptures with the art group (and painting them)
5. Plaster of Paris and the best art group project ever!
Five plaster of Paris crafts I'd like to try 
6. Make your own sidewalk chalk (at Playful Learning)
I can't believe we haven't done this yet!
7. Plaster and cheesecloth ghosts for Halloween (at Ashbee Design)
Our attempt last year left a lot to be desired. I'm definitely going to follow this tutorial this time.
8. Plaster of Paris freeform sculpture using a balloon (at First Palette)
I really love these!! You can see more versions here .
Update: We've since made these plaster balloon sculptures and they were so much fun!
9. Big plaster of Paris beads (also at First Palette)
Make your own beads!!
10. How to make a clip holder with a plaster base (at ArtMind)
I'd like to make a bunch of these and use them for holding small children's artworks!
How about you? Do you have any favorite kid-friendly plaster of Paris ideas to add to the list?
Pin It for Later ::