How to make paper mache Easter eggs with kids using balloons and newspaper strips. Decorate these giant eggs as Easter eggs, natural birds' eggs, or even dinosaur eggs!
Updated February 2023
Over the years, we've used papier mache (or paper mache) to make all kinds of fun objects: moon nightlights, pinatas, Jack-'o-lanterns, and face masks. And we've done papier mache to make bowls, birds' nests, volcanoes, and Christmas wreaths.
But what about giant Easter eggs?!
It's a bit messy but always an enjoyable craft for everyone. After making the egg form, you can decorate it anyway you'd like. You could even make more natural looking birds' eggs or even dinosaur eggs.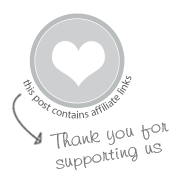 How to Make Paper Mache Eggs
MATERIALS
INSTRUCTIONS
Prepare supplies

Before you begin making your eggs, you need to:
– Blow up a balloon and place in a plastic wrap-covered bowl.
– Tear or cut newspaper into small strips.
– Make the papier-mache paste: whisk 1 part flour to 2 parts water. Stir in some white glue if you like.



Apply paper strips to balloon

Dip each newspaper strip in the paste, then smooth onto the surface of the balloon.



Continue adding paste-covered strips of newspaper until the balloon is completely covered with at least two layers of newspaper.



Let dry completely (this can take 2-3 days)

We painted our eggs with a coat of white acrylic paint first, and let it dry (acrylic dries quickly), before we went crazy with the colors. It's not necessary, but if you want to keep the newspaper text and images from showing through on your finished eggs, you might want to do something similar.

You could use white paint as we did, white gesso, primer, or you could papier-mache a coat of plain white printer paper or blank newsprint over the newspaper.



Paint your papier mache egg!

Now it's time to paint and decorate your new egg!



Add decorations!

We decided to add collage elements to our papier mache eggs, mostly because rainbow feathers and glitter make everything more fun.


We had so much fun making these giant eggs! We're not quite sure what to do with them, except maybe make a giant nest for them!
More Easter Crafts for Kids
Pin It for Later